WATCH: Entries for 2018 Wicked Young Writer Awards are open!
News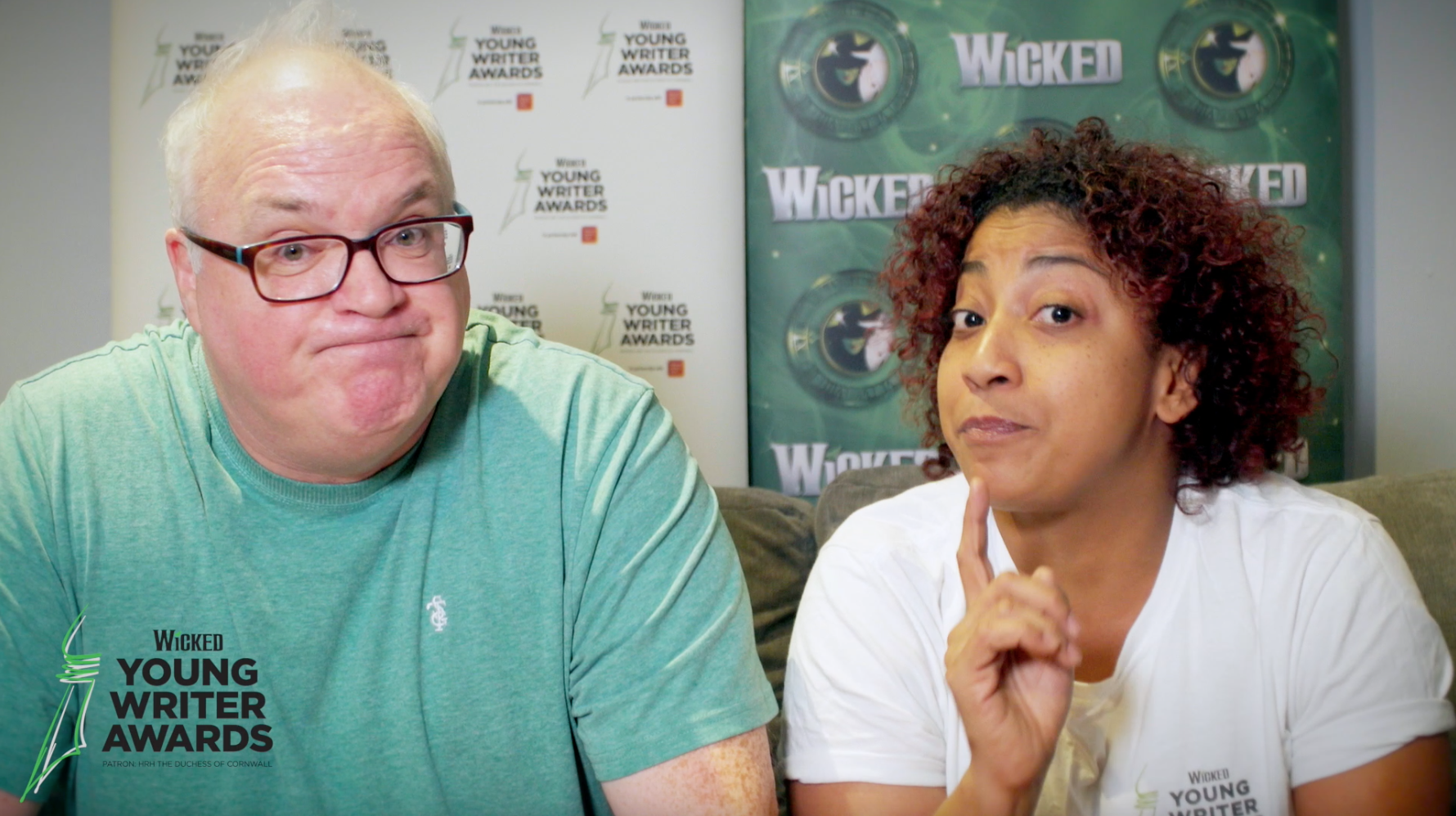 WICKED, the award-winning West End musical that tells the incredible untold story of the witches of Oz, together with the National Literacy Trust, has announced the eighth year of the famous Wicked Young Writer Awards.
The Wicked Young Writer Awards
The awards are open to 5 to 25-year-olds, with five different age categories to choose from: 5-7, 8-10, 11-14, 15-17, and 18-25. You can write about absolutely anything, in 750 words or less. Wicked want to hear your voices through original writing and stories.
Write a story, play, or poem, or if you prefer to write non-fiction, you may like to enter the FOR GOOD: Award for Non-Fiction and write an article, essay, biography, review or letter, for example!
The closing date is Monday 12 March.
Five fantastic tips from Dan Freedman
To help you get started with your entry, check out these five fantastic tips from Dan Freedman, best-selling author of the Jamie Johnson series:
1. Use experiences that have happened in your own life. For example, I went to visit a school in East London on the day that they had a Pupils v Teachers football match in the school playground. It was the best atmosphere I've ever seen in my life. A couple of years later I wrote a whole book – Skills From Brazil -– in which, you've guessed it, the story revolves around a Pupils v Teachers football match!
2. Understand the little details about the characters in your story. What's their favourite food? What's their biggest secret? What's their biggest fear? What are they most embarrassed or proud of? When we know the character in such depth, they can take over and almost write the story for us.
3. Don't think you have to write the perfect story first time around. None of us do. In fact, none of us can. That's why the editing process is so important.
4. Always have a plan. You wouldn't start trying to build a house without having done some designs first. It's the same with stories; give yourself a map of where you want your story to go.
5. Entertain yourself. First and foremost you are your own most important reader, so write the story that you would want to read. Writing can be a long, painstaking and solitary process. If you're writing something just because you think it's what others will want to read but it's not really what you're interested in, you'll get found out in the end. It has to come from the heart, it has to come from something that you're interested in, that inspires you, confuses you, entertains you or angers you.
A video message from the cast!
Cast members Melanie La Barrie (Madame Morrible) and Andy Hockley (The Wizard of Oz) have a message for you! Check it out in the video above. 
For more details and to submit your entry, visit WickedYoungWriterAwards.com