READ: Prince William and Prince Harry met BB-8 at the Star Wars: The Last Jedi premiere
News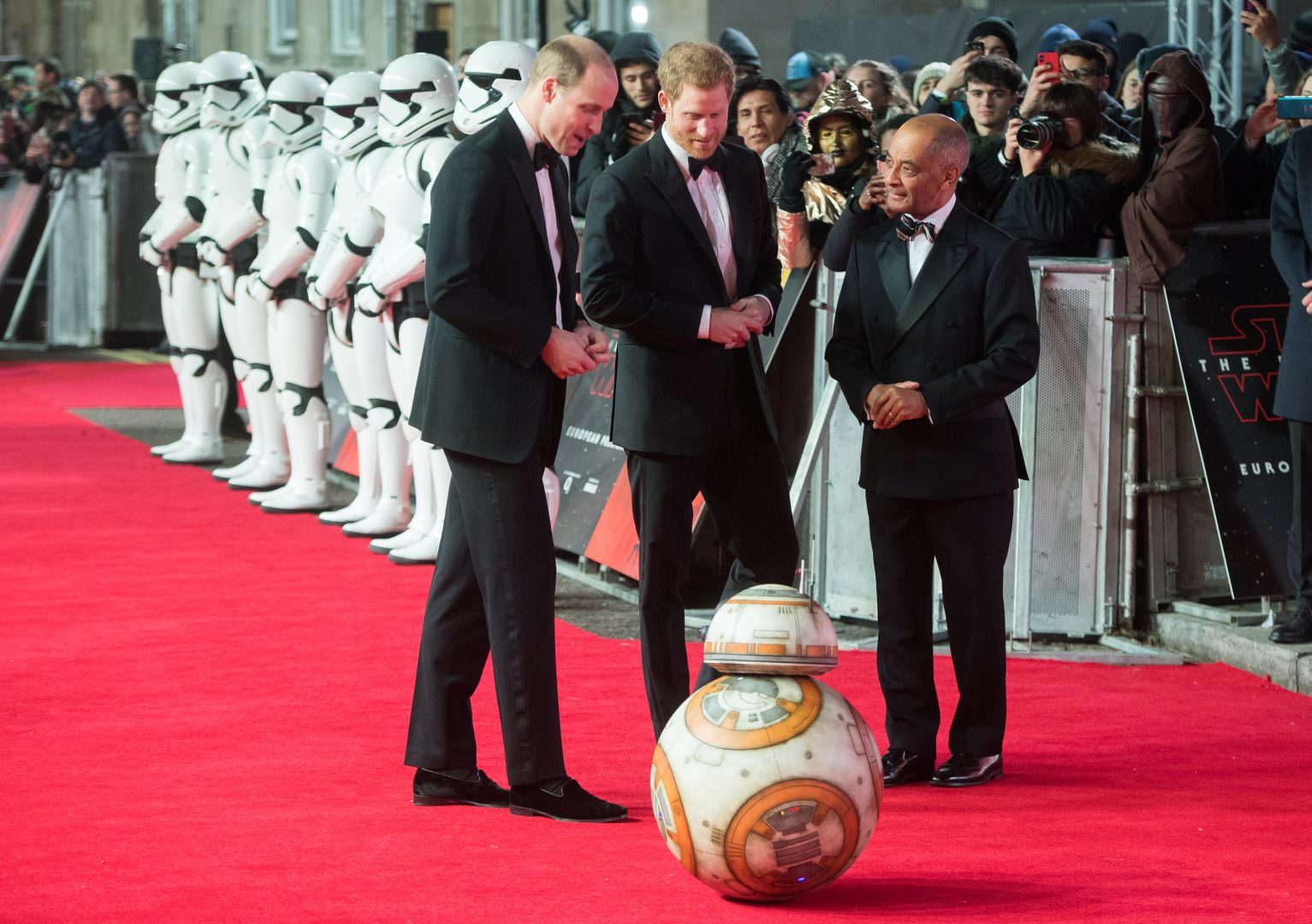 STARS were out in full force last night for the European premiere of Star Wars: The Last Jedi – including The Duke of Cambridge, Prince William and his newly engaged brother, Prince Harry. 
The European premiere of the latest Star Wars film, Star Wars: The Last Jedi took place at London's Royal Albert Hall last night (Tuesday 12 December).
The stars come out for Star Wars: The Last Jedi premiere
Stars of the film Daisy Ridley, Mark Hamill, Oscar Isaac, Domhnall Gleeson, John Boyega and Adam Driver were joined by The Duke of Cambridge and his brother Prince William – who apparently have cameos in the film as stormtroopers!
BB-8 takes a bow
As the royal pair walked the red carpet they met fan favourite, droid BB-8, who bowed to the Princes in front of fans and the world's media.
Check out this aerial snap of the red carpet! 
?
More Star Wars! 
WATCH: Check out the trailer for Star Wars: The Last Jedi on First News Live!
DON'T MISS! This week's First News (on sale now!) is a Star Wars: The Last Jedi special edition – don't miss it!
COMMENT: Are you excited to watch Star Wars: The Last Jedi? Comment below and let us know!