READ: And the winner of BAFTA Kids' Young Presenter competition is…
News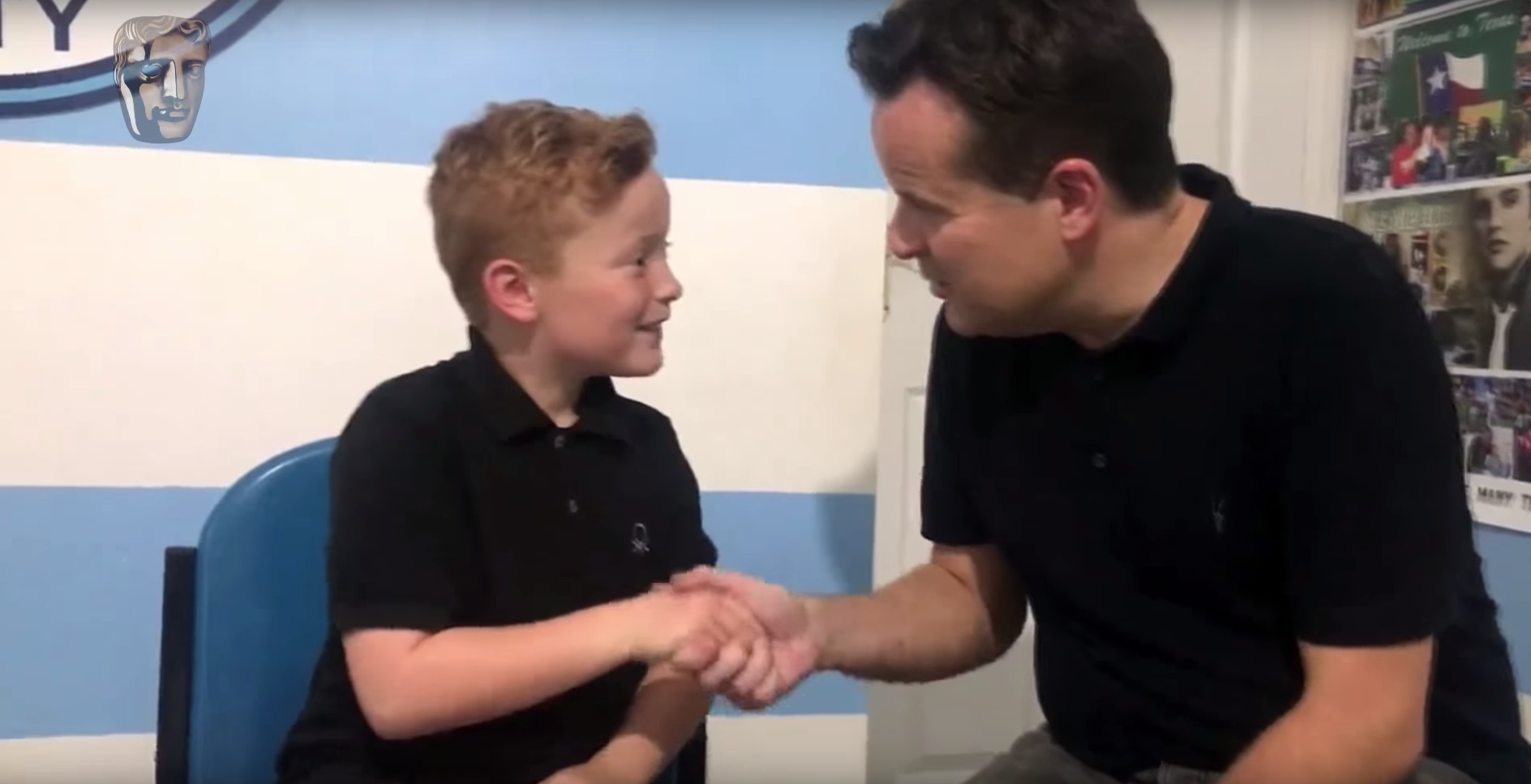 BAFTA KIDS and First News have today announced Braydon Bent from Manchester as the winner of Young Presenter competition 2017. 
Brandon Bent wins Young Presenter competition 2017
Eight-year-old Braydon has won a once-in-a-lifetime opportunity to present BAFTA's behind-the-scenes coverage at the British Academy Children's Awards ceremony on Sunday 26 November at The Roundhouse in Camden, London. 
Braydon will be presenting BAFTA's official backstage coverage at the ceremony, where he will be chatting to guests, nominees and winners throughout the evening.  
And the runners-up…
The four runners-up in the BAFTA Kids Young Presenter competition will also get the opportunity to present for First News Live! and at other BAFTA events throughout the year. Their names have also been announced today:
Olly Robinson, 12 years old, Westcliff-On-Sea, Essex
Kade Bailey Smith, 11 years old, Lambeth, London
Jessica Dawson-King, 14 years old, Christchurch, Dorset
Harrison Gunn, 11 years old, Potton, Bedfordshire 
Nicky Cox, Editor-in-Chief at First News, said: "It was a real privilege to be part of the judging panel again for this year's BAFTA Kids Young Presenter competition. I am in no doubt that we were seeing young people who, one day, will be famous faces on our television screens. I am delighted that First News will be giving several of these children the opportunity to hone their skills now, presenting reports on our online news channel, First News Live!"
Braydon, who will also take the stage during the ceremony to co-present an award alongside CBBC presenter Naomi Wilkinson, said: "I can't believe I have won it from the little video that I made with Dad, it's brilliant. I'm so excited to speak to all the people I've watched on the TV and I can't wait to go out and give an award on the stage. It's all so exciting and I even get to wear a smart suit!" 
To see a montage of submitted entries to the BAFTA Kids Young Presenters competition, visit here. To watch Braydon's interviews from the Children's Awards go to http://www.baftakids.org/ from Monday 27 November.
More!
WATCH: First News goes behind the scenes at BAFTA HQ in London.
WATCH: Check out last year's winner, Tianna, rub shoulders with the celebs at last year's British Academy Children's Awards.
READ: Dame Jacqueline Wilson to receive the Special Award at this year's British Academy Children's Awards ceremony.