WATCH: Build dazzling Christmas decorations with a difference out of LEGO!
News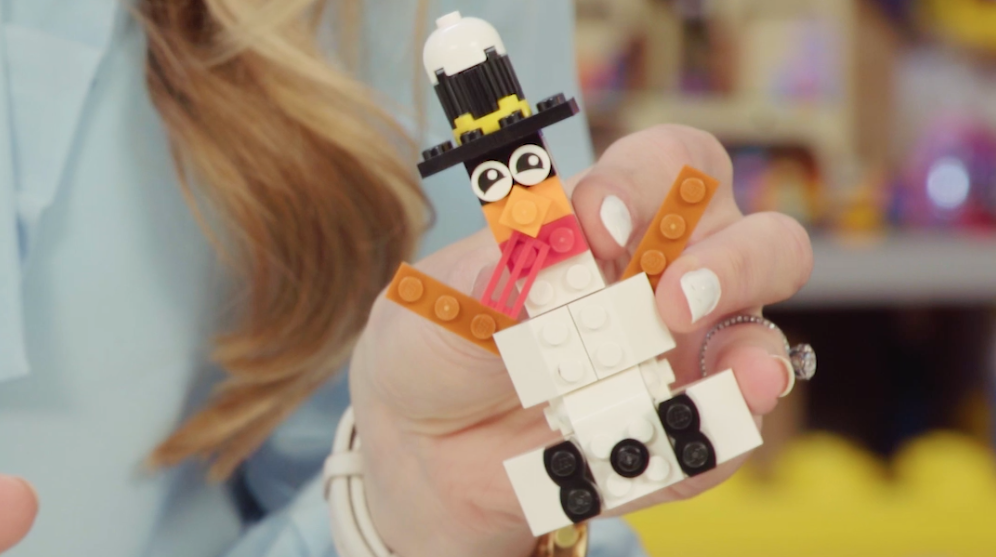 ADVERTISEMENT FEATURE 
LEGO is asking the nation's LEGO builders, experienced and new, to put their building skills and fabulous imaginations to the test and create some dazzling Christmas decorations with a difference – they need to be made with LEGO bricks!
#BUILDTOGIVE
The idea of #BuildToGive is to brighten up the festive holidays for children in the UK, who will be spending their Christmas in hospital. Your decorations can help make this happen, so let's get building and help make a child's Christmas that little bit merrier.
In exchange for your incredible creativity, LEGO pledges to give up to 20,000 LEGO building sets to children who will be in hospital.
All you need to do is grab a handful of LEGO bricks and show us your LEGO Christmas decoration ideas. There are no rules when it comes to building, anything goes. Do you always have a star on top of your tree? Not this year? Why not build a Brussels sprout?!
Just let your Christmassy imaginations run wild and show us what lovely LEGO Christmas decorations you would like to see on your Christmas tree.
JOIN IN THE FUN
If you would like to take part in some live decoration building, LEGO will be visiting three shopping centres where you can come along and get busy building with lots of other fans. Duncan Titmarsh, the UK's ONLY LEGO Certified Professional, will be at some of the events listed below offering his expert hints and tips, as well as lots of ideas if you need some inspiration. All you need to bring are your imaginations!
If you can't join the events, you can still take part in the campaign. Just ask an adult to share a photo of your creation with #BuildToGive on social media (Facebook, Instagram, Twitter) and LEGO will give a gift to a child at a local UK hospital. The campaign runs until 17 December, so let's get creating!
SHOW US YOUR BUILDS
After all this effort, you should show off your ideas! LEGO can't wait to see all of your decorations. Visit www.lego.com/en-gb/life, download the free LEGO Life app and upload your ideas for other LEGO fans to see.