First News Spoilers – here's what's inside our latest edition of the newspaper!
News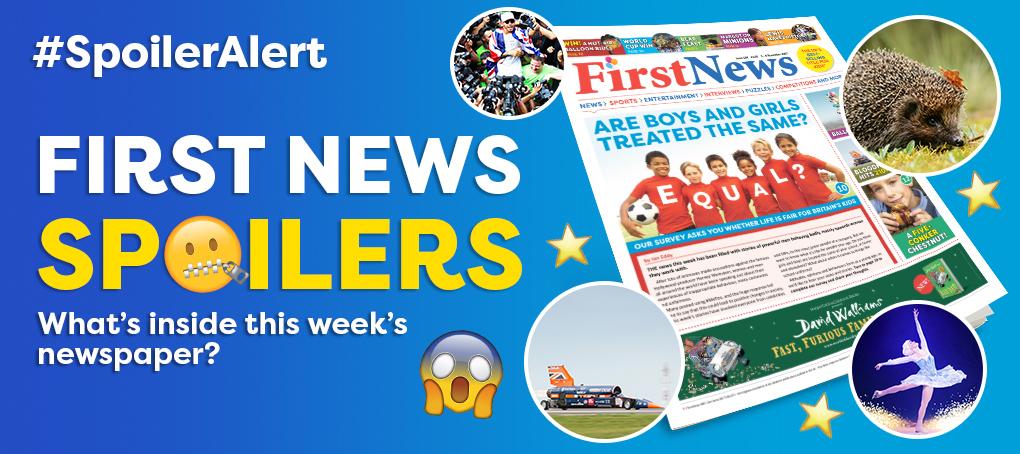 ISSUE 594 has arrived, and it's bursting at the seams with headline stories, animal news, entertainment gossip and cool pics… check out what we've got in store for you this week! #SpoilerAlert
So what's inside?
1. We find out about a super lifelike robot that has been granted citizenship in Saudi Arabia!
2. This cute baby gorilla arrived at Blackpool Zoo – discover what the public voted to call him!
3. Have you ever seen a super-sized conker? We reckon you'll be pretty impressed with the one on Crazy But True!
4. We chat all things Minion with the lovely Miranda Cosgrove who plays Margo in Despicable Me 3.
5. Get into the Christmas spirit early, with our cracking Christmas card competition – you could win loads of Stabilo goodies!