WATCH this magical image of the cast of Fantastic Beasts come to life! ✨
News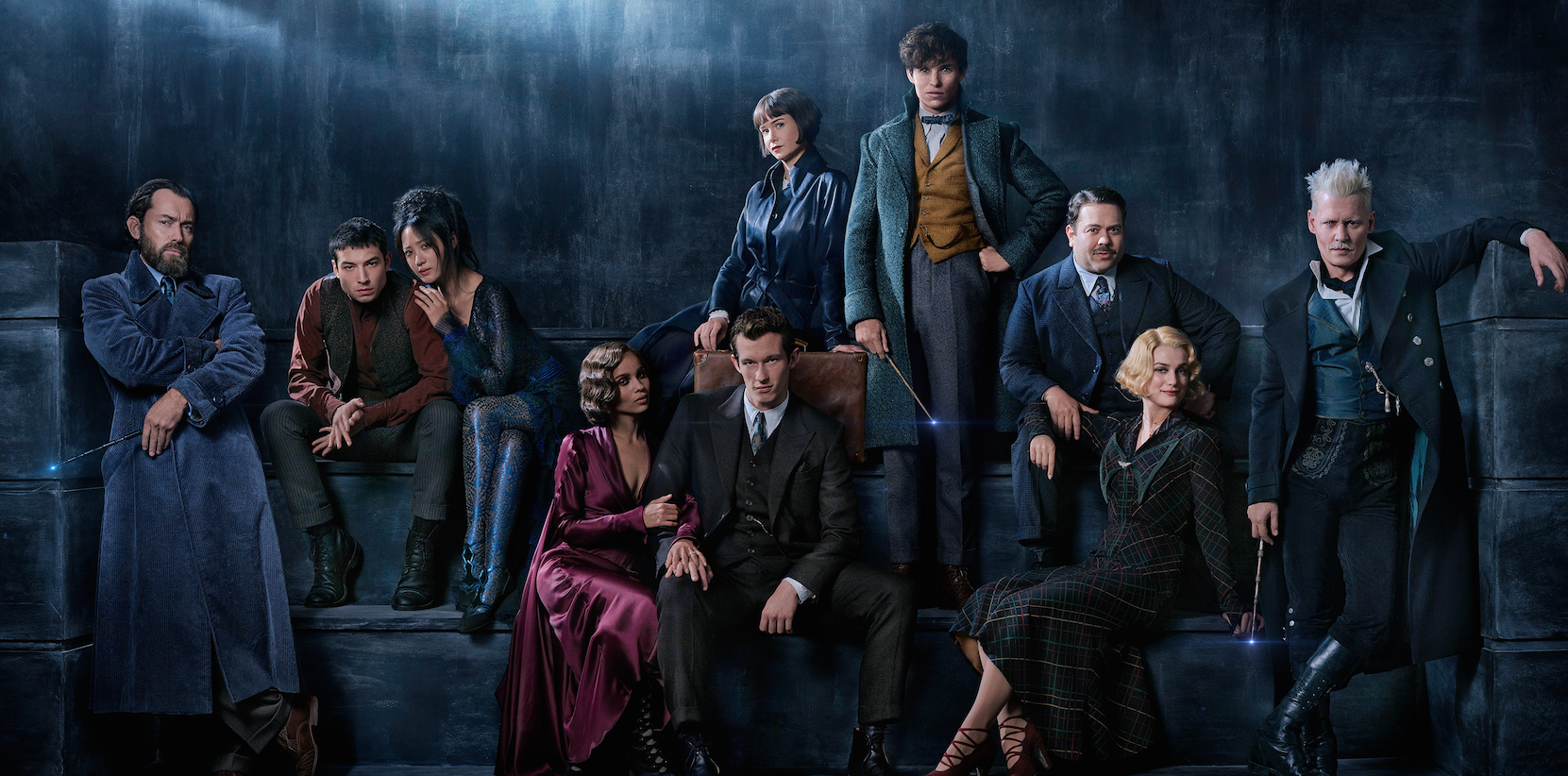 PLAY the video above to watch this first-look image of the cast of Fantastic Beasts: The Crimes of Grindelwald come to life before your very eyes! 
It's literally magic and now we REALLY can't wait for the highly-anticipated sequel to J. K. Rowling's Fantastic Beasts and Where to Find Them.
FANTASTIC BEASTS: THE CRIMES OF GRINDELWALD
That's the name of the second of five all new adventures in J.K. Rowling's Wizarding World! 
The second film of the series is set to be released next November and stars Eddie Redmayne, Katherine Waterston, Dan Fogler, Alison Sudol, Ezra Miller, Jude Law and Johnny Depp.  
THE STORY
As lots of you know, at the end of the first film, the powerful dark wizard Gellert Grindelwald (Johnny Depp) was captured by MACUSA (Magical Congress of the United States of America), with the help of Newt Scamander (Eddie Redmayne). But, making good on his threat, Grindelwald escaped custody and has set about gathering followers, most unsuspecting of his true agenda: to raise pure-blood wizards up to rule over all non-magical beings!
In an effort to stop Grindelwald's plans, a young Albus Dumbledore (Jude Law) enlists his former student Newt Scamander, who agrees to help, unaware of the dangers that lie ahead. 
Are you excited to see Fantastic Beasts: The Crimes of Grindelwald in cinemas next year? Comment below and let us know! 
WATCH: Check out LOADS of film trailers on First News Live! 
VOTE: Vote on the issues that matter most to you in our Polls section. 
(Photo and video credit: Courtesy of Warner Bros. Pictures)