WOW: Leonardo da Vinci painting sells for £341m at New York auction ???
News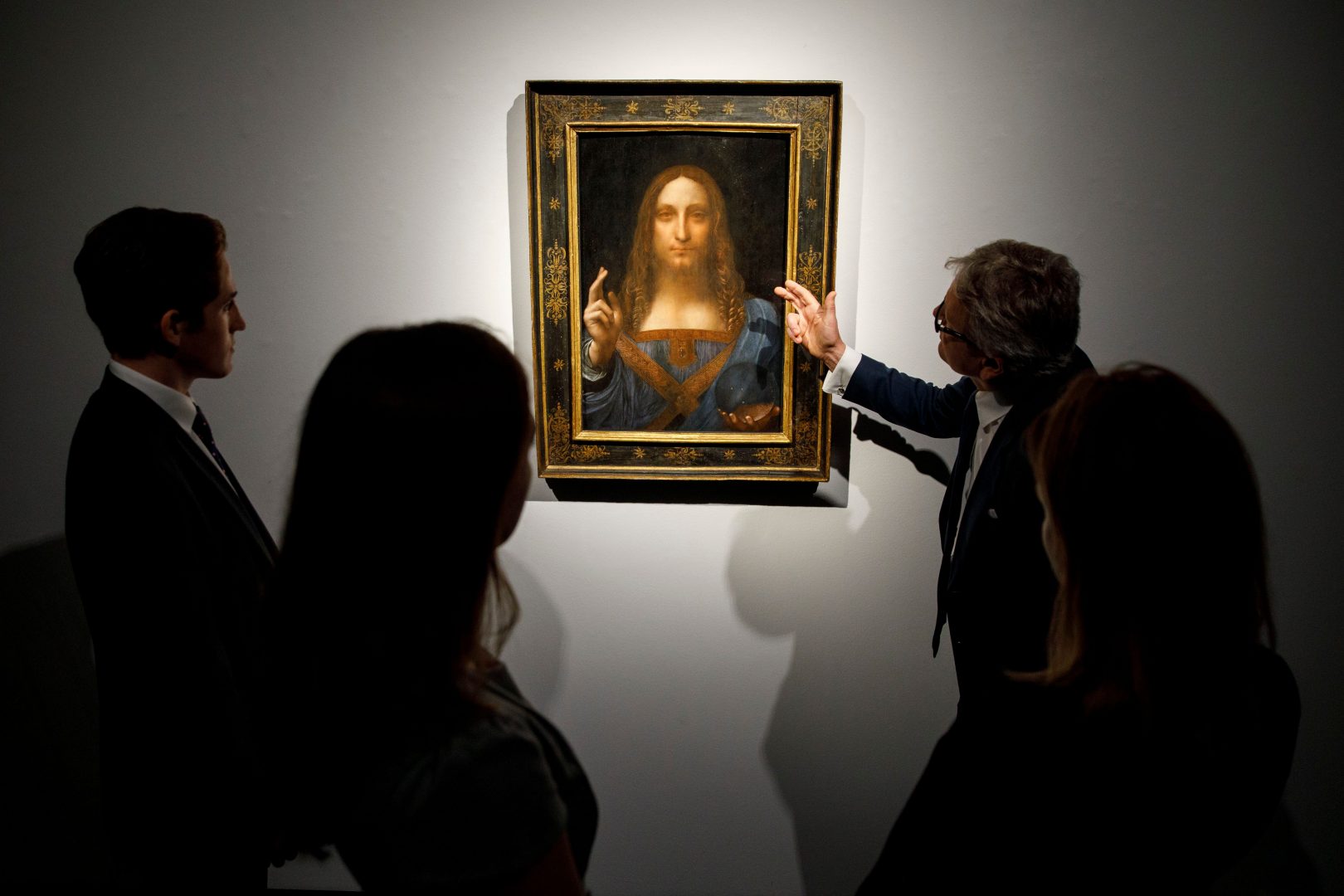 A 500-YEAR-OLD painting of Jesus Christ by Leonardo da Vinci has been sold for a record-breaking £341m at Christie's in New York. 
There were gasps and applause in the auction room as the record sale was announced!
Bidding for The Salvator Mundi, Italian for Saviour of the World, began at £76m. The painting was finally auctioned off for £341m (?) after a fierce bidding war. 
An unnamed buyer from Europe was bidding for 20 minutes over the phone before successfully acquiring the rare painting.
It is the highest auction price for any work of art EVER.
Words by Lauren Rice
More! More! More!
READ: Catch up on more news on First News Live! 
WATCH: Watch our latest video news bulletin from Sky News – just for kids!