WATCH: Just The Job – What does a Youth Manager on board a cruise ship do?
Travel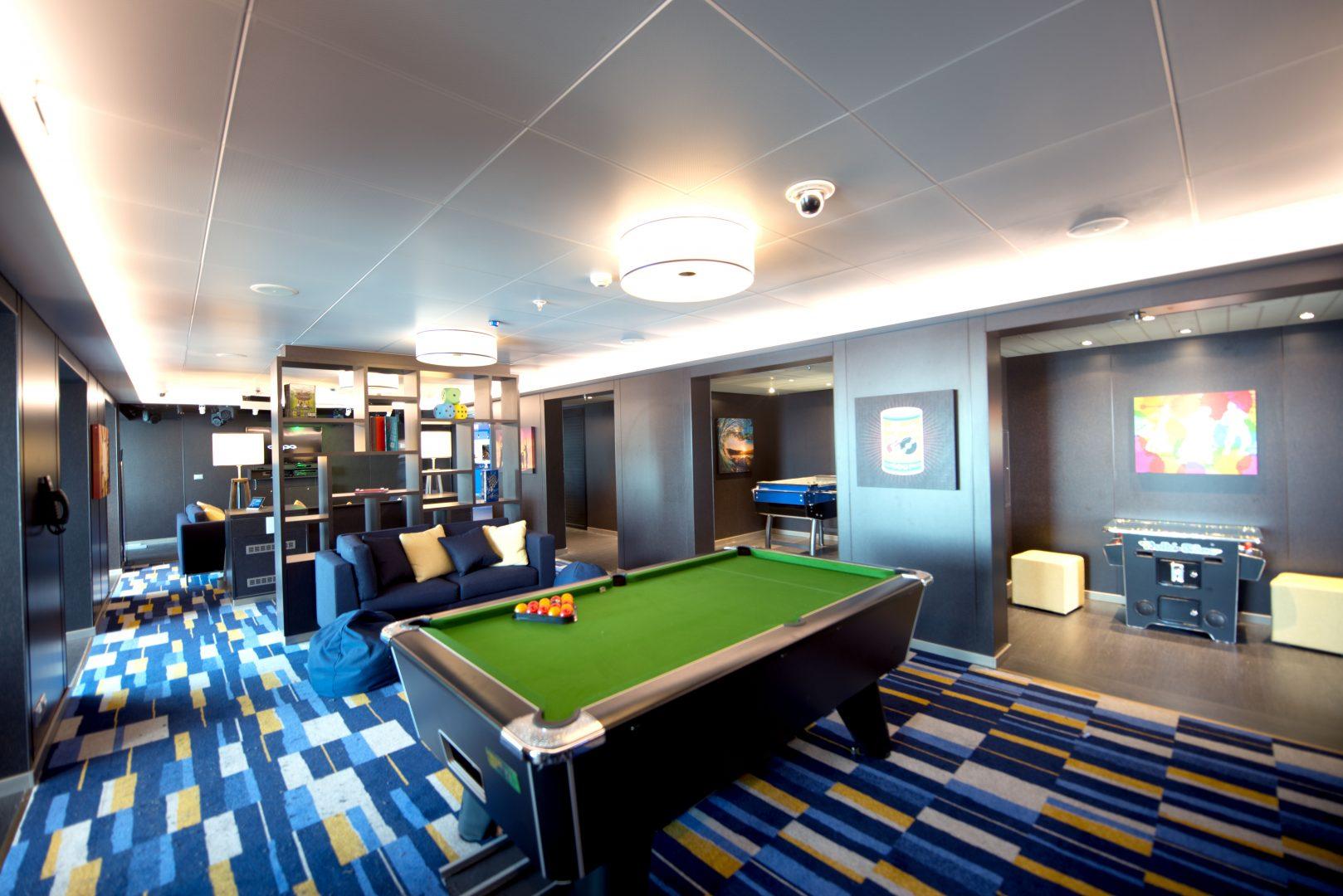 Sponsored feature:
The youth manager on board a cruise ship has one of the coolest jobs ever, because they get to choose all the amazing toys, games and gadgets that kids can play with on their holiday. Watch the video to find out more about this amazing job! We've met a lot of interesting people on board, so click the link at the bottom to check out the other P&O Cruises films in our Just The Job section. If you don't know what to do when you leave school, maybe our videos can help you to make up your mind!

What's the job?
Youth manager.
Who would I be working for?
Companies such as P&O Cruises, who take passengers around the world to lots of exciting places.
What do they do?
The youth manager is in charge of all the entertainment on board for under-18s; from entertainers and karaoke to pool tables and PlayStations. They also have responsibility for the safety of children using the youth areas.
What sort of work is involved?
Planning timetables of entertainment and activities.
Making sure that childcare standards are high and that children and parents are happy with everything.
Considering any health and safety issues involved with the entertainment.
Scheduling and managing your team, which could have anywhere from 5-50 members.
Hosting youth events and other social events.
Coming up with promotional ideas to make children more aware of what they can do in the youth areas.
What skills do I need?
IT skills, especially familiarity with Microsoft Office software (i.e. Word, Excel).
You'll also need to attend trade shows and fairs where companies show off their latest gadgets and gizmos, so you should have great general knowledge of up-and-coming technology.
A friendly manner and the ability to get on with anyone from babies to grandparents.
Confidence speaking in front of groups of people.
Knowledge of popular culture, so that you can decide what sort of acts to book to entertain the children on board.
What qualifications do I need?
Good use of written and spoken English.
A Level 3 diploma in childcare and education or QTS Primary School or QTS Secondary School (or equivalent) qualification. QTS stands for Qualified Teacher Status, and anyone teaching in England and Wales needs it. Anyone who qualifies to be a teacher in Scotland or Northern Ireland will still be officially registered, but in a slightly different way.
It would be helpful if you have two years' experience in management within childcare, or a year's experience as an assistant youth manager.
A paediatric first aid (i.e. first aid especially for children) qualification would also be useful.
Anything else I need?
Your passport.
What hours would I work?
Since this one is generally an office-based job (rather than on board, like the other P&O jobs featured here), the standard hours would be 9am-5pm, Mon-Fri.
Where would I work?
The youth manager is usually an office-based role, so you'd be at the company's headquarters, probably near a major port. For instance, the P&O Cruises head office is in Southampton.
How much would I get paid?
Depending on your experience and the company you work for, you might get from around £30,000 a year.
Can I do work experience?
P&O Cruises run a cadet programme, where people at school, college or university can sign up to get experience and learn the trade, while also getting to see the world! The minimum qualifications you need to enter are four GCSEs (or equivalent) at grade A* – C (9 – 4 in the new grading system), including maths, English and science. You can find out more information in the cadets section of the Carnival careers site. If you take a look elsewhere on the careers site, you can get an idea of the huge range of jobs on offer to anyone who's interested in joining the team on board a cruise ship.
How might the job change in the future?
When any new entertainment technology comes out, the youth manager needs to know about it, so this part of the job is changing constantly. And the games and activities that kids like are always changing, so you'll need to keep careful tabs on any trends and new tech.
Not quite what you're after? See what Britannia's hotel general manager does instead.