WATCH: Just The Job – What does the captain of a cruise ship actually do?
Travel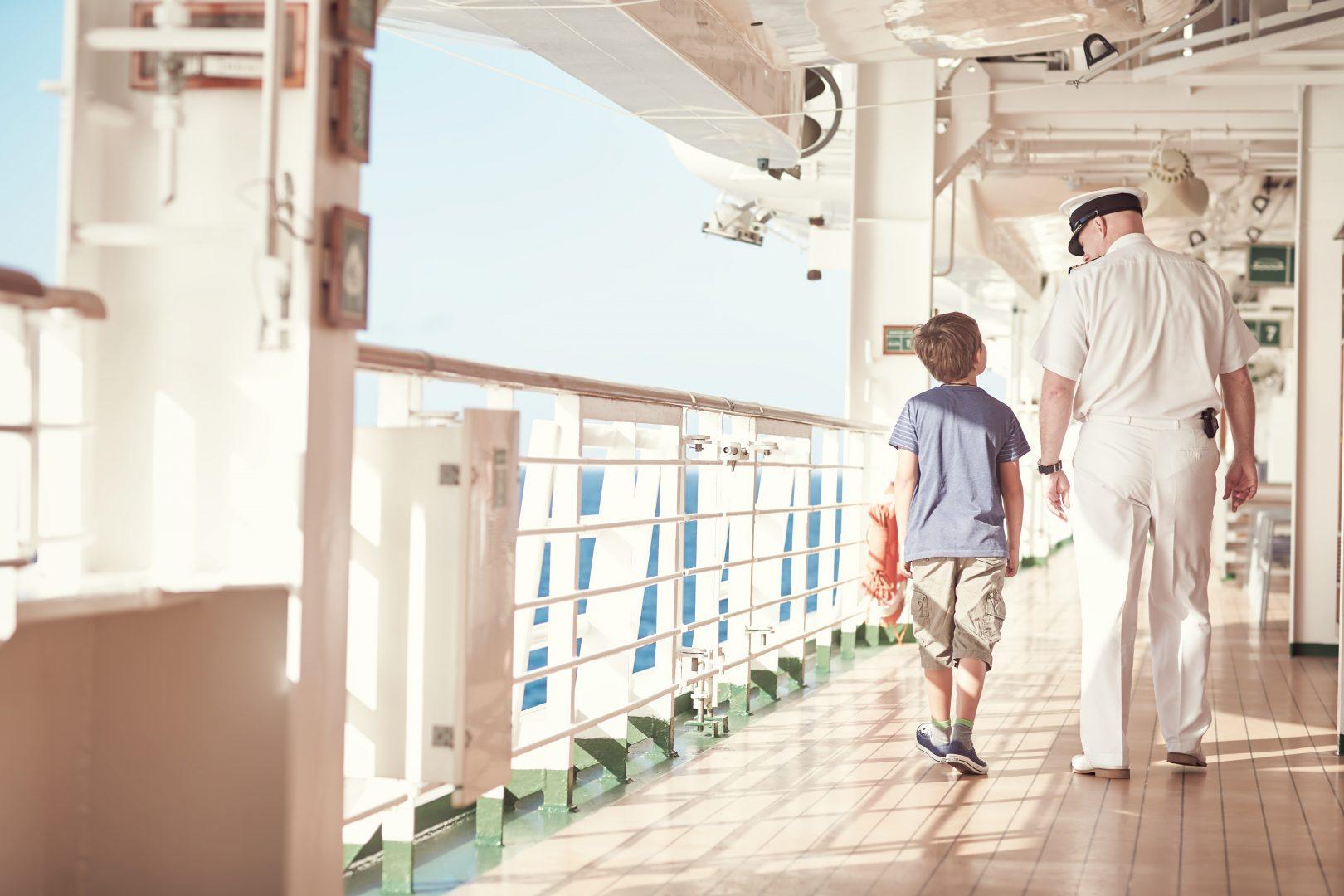 Sponsored feature:
For our latest video on board a cruise ship, our presenter spent some time with the man in charge of P&O Cruises Britannia! The captain is in charge of everything that happens on board, and can be called on at any time of the night and day. This is the latest in our Just The Job series, so if you enjoyed it, take a look at some of the other videos in this section, which show you lots of different jobs that you can do after leaving school. We've got lots more coming up, so keep checking back to see what's new!

What's the job?
Captain of a cruise ship.
Who would I be working for?
Cruise companies such as P&O Cruises, who sail passengers to amazing locations around the world and provide all sorts of entertainment for them while they're on board.
What do they do?
The captain is in charge of the navigation of the ship, as well as the safety, security and health of everyone on board. They also have to understand all of the legal regulations dealing with shipping and environmental issues, so it's a lot of responsibility.
What sort of work is involved?
Making decisions about the ship's route, based on navigational charts and weather reports.
Giving instructions to team leaders and making sure that any problems or complaints are dealt with.
Working with staff and speaking to passengers to ensure that everyone on board is safe and enjoying their journey.
Keeping up to date on local and global laws, to make sure that the ship doesn't break any rules or go anywhere it shouldn't.
What skills do I need?
Leadership ability. You'll need to be in charge of a lot of people in very different roles.
A friendly and approachable manner, as you'll need to talk to members of your team and passengers at all times.
Ability to stay calm under pressure and keep focused.
You should be able to assess a situation quickly, using lots of sources of information, and make speedy decisions.
Organisational skills are a must, as there are lots of laws and regulations that a ship's captain needs to be aware of at all times.
Numerical skills are important, as the captain has to make sure that all budgets are met.
What qualifications do I need?
Subjects such as maths, English and physics are very useful, but the ultimate qualification you need is something called a master unlimited (II/2) certificate. To get this, you would need to pass lots of exams leading up to it and have a lot of years of experience on board a ship. Experience on board various types of ships is also an absolute must, and it's likely that you'll need to have had the rank of deputy captain or higher on another cruise ship before you can become captain.
Anything else I need?
You'll definitely need a passport!
What hours would I work?
As the captain, you could be called on at any hour of the day to deal with a problem. That means you might be sleeping at odd hours and taking short breaks throughout the day. But there's nowhere better than a cruise ship to relax and unwind! Like everyone else on a cruise ship, you might be at sea for something like ten weeks at a time, but then get ten weeks off when you return home.
Where would I work?
Wherever your ship goes! That could be places such as the Caribbean or Mediterranean, Norway or the Baltic Sea, or even a full round-the-world cruise.
How much would I get paid?
It can vary a lot, depending on your experience and the size of the ship you're in command of, but you're likely to be earning more than £70,000 a year.
Can I do work experience?
P&O Cruises run a cadet programme, where people at school, college or university can sign up to get experience and learn the trade, while also getting to see the world! The minimum qualifications you need to enter are four GCSEs (or equivalent) at grade A* – C (9 – 4 in the new grading system), including maths, English and science. You can find out more information in the cadets section of the Carnival careers site. If you take a look elsewhere on the careers site, you can get an idea of the huge range of jobs on offer to anyone who's interested in joining the team on board a cruise ship.
How might the job change in the future?
Navigation systems and safety technology are improving all the time. But no matter how much technology advances or how good ships get at piloting themselves, ships will almost certainly always need a captain on board.
Don't fancy being the captain? How about managing the entertainment on board instead?