WATCH: Just The Job – What does a hotel general manager do?
Travel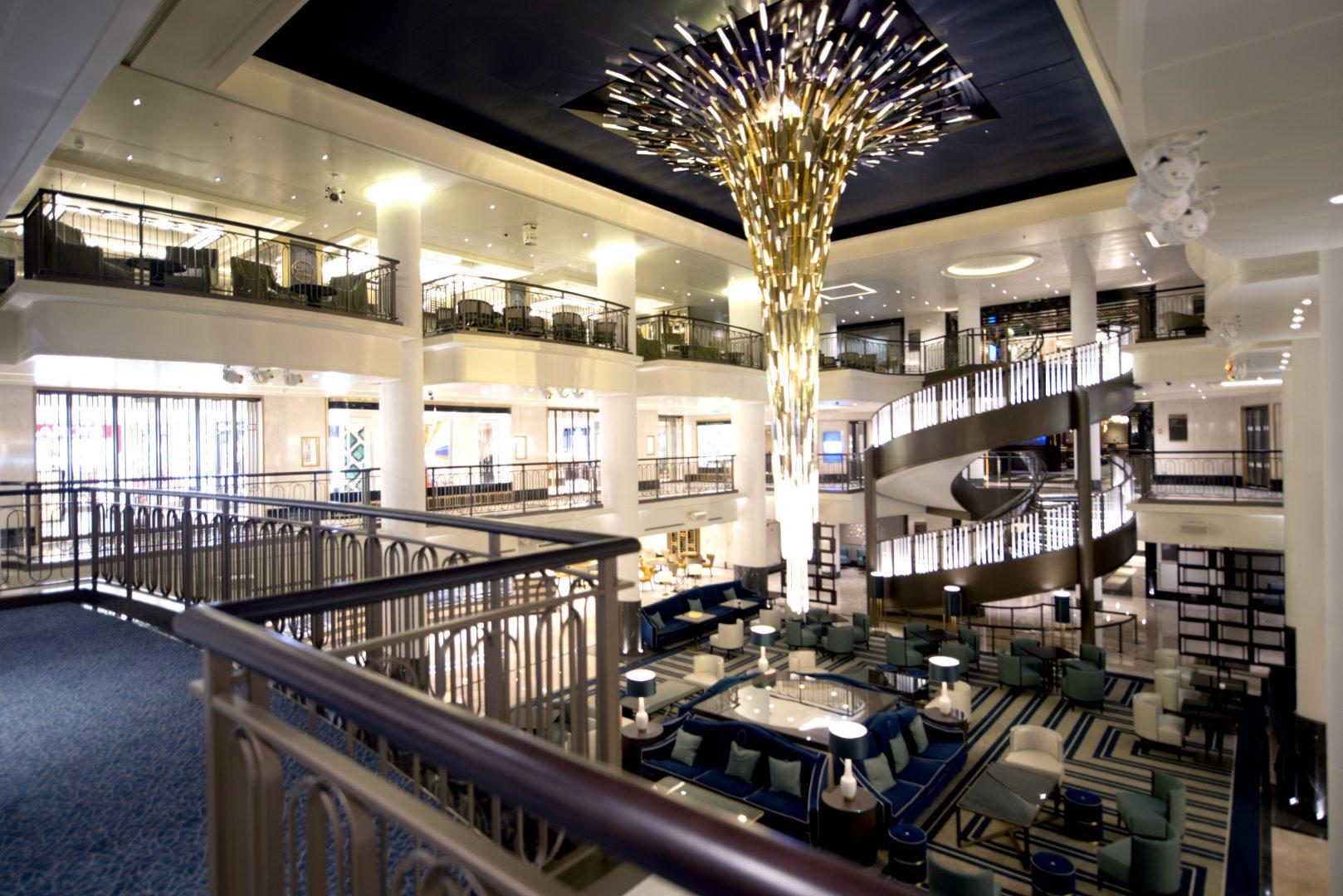 Sponsored feature:
RUNNING a major hotel is a pretty exciting job, but this particular hotel could be in the Caribbean one month and Italy the next! That's because we're on board P&O Cruises Britannia, which can carry a whopping 3,647 passengers. This is just one in our series of films from on board Britannia, so if you're interested in a life on the ocean waves, check out the link at the bottom to watch the others. Our Just The Job films are showing you behind the scenes of lots of jobs that you could do when you leave school, but if you're interested in travel, your future career could be right here!

What's the job?
Hotel general manager.
Who would I be working for?
People such as P&O Cruises, whose ships take passengers across the world's oceans.
What do they do?
The hotel general manager is one of the most senior people on board, reporting directly to the captain. They oversee lots of departments, including entertainment, food and beverage, customer services, and housekeeping. It's a big job that involves responsibility for budgets worth many millions of pounds.
What sort of work is involved?
Leading all of your departments to make sure all guests are receiving excellent customer service at all times of their holiday, throughout the ship.
Meeting and interacting with different people to make sure you are creating unforgettable holiday happiness.
Making sure that everything is immaculately prepared for the guests before they arrive.
What skills do I need?
Leadership skills are essential, as you will be responsible for managing and motivating lots of people in lots of teams.
An understanding of customer service, as this is at the root of being hotel general manager.
An excellent attention to detail, to make sure everything is immaculate and ready for the guests, from guest cabins to the lounges, bars and rooms.
Hotel management experience in a large five-star hotel is preferable.
Knowledge and understanding of procurement (ordering supplies), hospitality, food, beverage, hotel operations and premium guest experience.
What qualifications do I need?
Good qualifications in maths and English are expected, but as this is a senior job, experience is the most important thing. You would need to be an experienced officer on board a four or five-star luxury cruise ship, or a general manager of a four or five-star international resort or hotel, with some cruise ship experience. You would also have to show evidence from previous jobs where you have hit targets and managed multi-million budgets.
Anything else I need?
A passport is a must!
What hours would I work?
Unlike in most jobs, the staff on cruise ships generally work seven days a week for something like ten weeks at a time, but then get ten weeks off. Your working day would also be a bit unusual, as it would be ten hours a day, split between morning, afternoon and evening shifts.
Where would I work?
Wherever your ship takes you! It might be a short trip to somewhere in Europe such as Belgium, a tour of Norway's beautiful fjords, or a sunny jaunt through the Mediterranean or Caribbean.
How much would I get paid?
It'd depend on your experience and the size of the ship, but you could eventually be earning over £50,000 a year.
Can I do work experience?
P&O Cruises run a cadet programme, where people at school, college or university can sign up to get experience and learn the trade, while also getting to see the world! The minimum qualifications you need to enter are four GCSEs (or equivalent) at grade A* – C (9 – 4 in the new grading system), including maths, English and science. You can find out more information in the cadets section of the Carnival careers site. If you take a look elsewhere on the careers site, you can get an idea of the huge range of jobs on offer to anyone who's interested in joining the team on board a cruise ship.
How might the job change in the future?
Robots might eventually be able to do a lot of jobs on a cruise ship, such as making food and drinks or making beds and cleaning rooms, but a hotel general manager will always need to be able to deal with passengers and manage a big team, so the human touch will always be needed. However, luxury cruise ships and hotels are often among the first businesses to use new technology, so you'll need to make sure you're aware of how to use it in the best way possible so that it benefits passengers and the company.
Are you more of a showbusiness type? See what the entertainment manager on board Britannia does instead.