Just The Job – entertainment manager on a cruise ship
Travel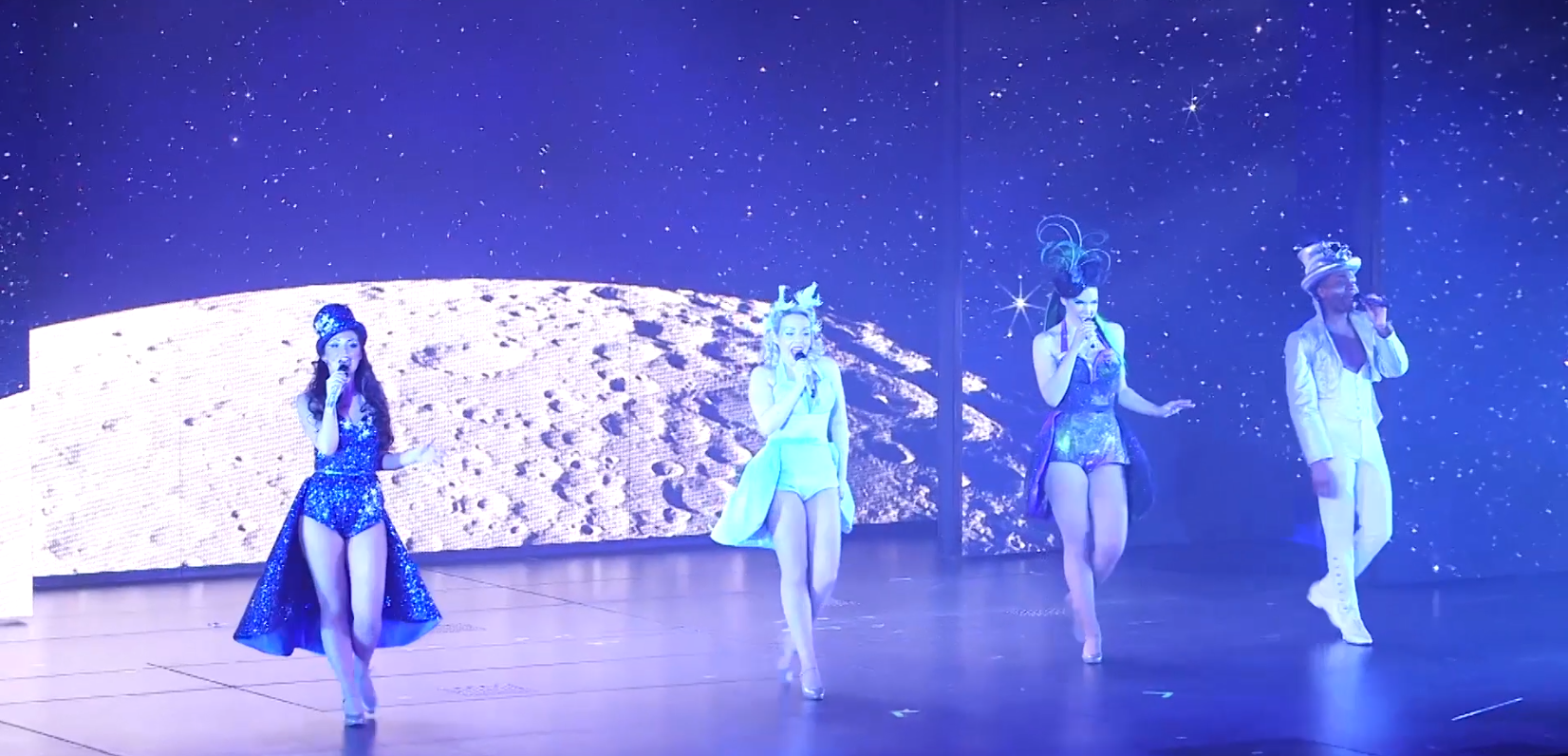 Sponsored feature:
We left dry land this week, to find out what it's like to work on a cruise ship! Our presenter went on board the enormous P&O Cruises Britannia, and the first person she met was the entertainment manager, who's in charge of all the cool activities and exciting shows that help passengers to enjoy their time at sea. Sit back and enjoy the latest in our Just The Job series, which is showing you lots of different jobs that you can do after leaving school.
What's the job?
Entertainment manager.
Who would I be working for?
Any of the companies that run cruise ships, such as P&O Cruises.
What do they do?
They are in overall charge of all the entertainment on board the ship, from the daytime activities and sports on deck, like tennis or golf, to looking after well-known singers, dancers and celebrities.
What sort of work is involved?
Planning the entertainment programme for upcoming cruises.
Working with the production manager and musical director to make sure that the shows are rehearsed and presented properly.
Supporting the youth manager to develop a family entertainment programme that has something for all ages.
Hosting events, such as the popular 'sail away' party that takes place after the ship leaves port at the start of a cruise.
Managing your department, including making sure that you have enough staff and equipment.
Maintaining good relationships with the entertainers, celebrity guests and production staff that are involved in the ship's entertainment.
Meeting with other heads of department on the ship to plan events and meet company targets.
What skills do I need?
Ability to work as part of a team.
Experience of managing your own team.
Good communication skills, as you will be dealing with lots of different departments, a large team, and passengers.
You'll have to deal with budgets and targets, so maths skills are important.
What qualifications do I need?
As mentioned above, a decent maths GCSE (or equivalent) is valuable, but in a senior role like this, previous experience is the most important thing. Many people get into the job by starting as an entertainment host and working their way up. These are the people who host quizzes, competitions and activities on board cruise ships. They often have experience of singing, dancing or acting, but being outgoing, friendly and fun are the most important requirements.
Anything else I need?
Knowledge of intellectual property rights is essential if you're responsible for productions that involve copyrighted music or scripts.
What hours would I work?
It will vary between companies and destinations, but a typical job would involve four to six months on board, working ten hours a day for seven days a week. These hours might be split over mornings, afternoons and evenings. The downside is that you don't get weekends off and you're away from home for a long time, but you will get a lot of time off when you return. Plus you get to live on a cruise ship, enjoy all the facilities and travel to some really cool places!
Where would I work?
Well, you'll mostly be based on board a cruise ship, so you could be going pretty much anywhere in the world, from sunny places like the Caribbean to chillier places like the beautiful fjords of Norway.
How much would I get paid?
It will depend on the company, the size of the ship and your experience, but you could expect to earn from £35,000 a year.
Can I do work experience?
No, but if you want to read more about working on cruise ships, have a look at P&O's careers site.
How might the job change in the future?
Although technology and robots are going to change lots of jobs (or even take them over completely), it's hard to see how that will affect things like singing, dancing and acting, so an entertainment manager will still have to manage entertainers for the foreseeable future!