WATCH: Just The Job – what does a zookeeper at London Zoo do?
Technology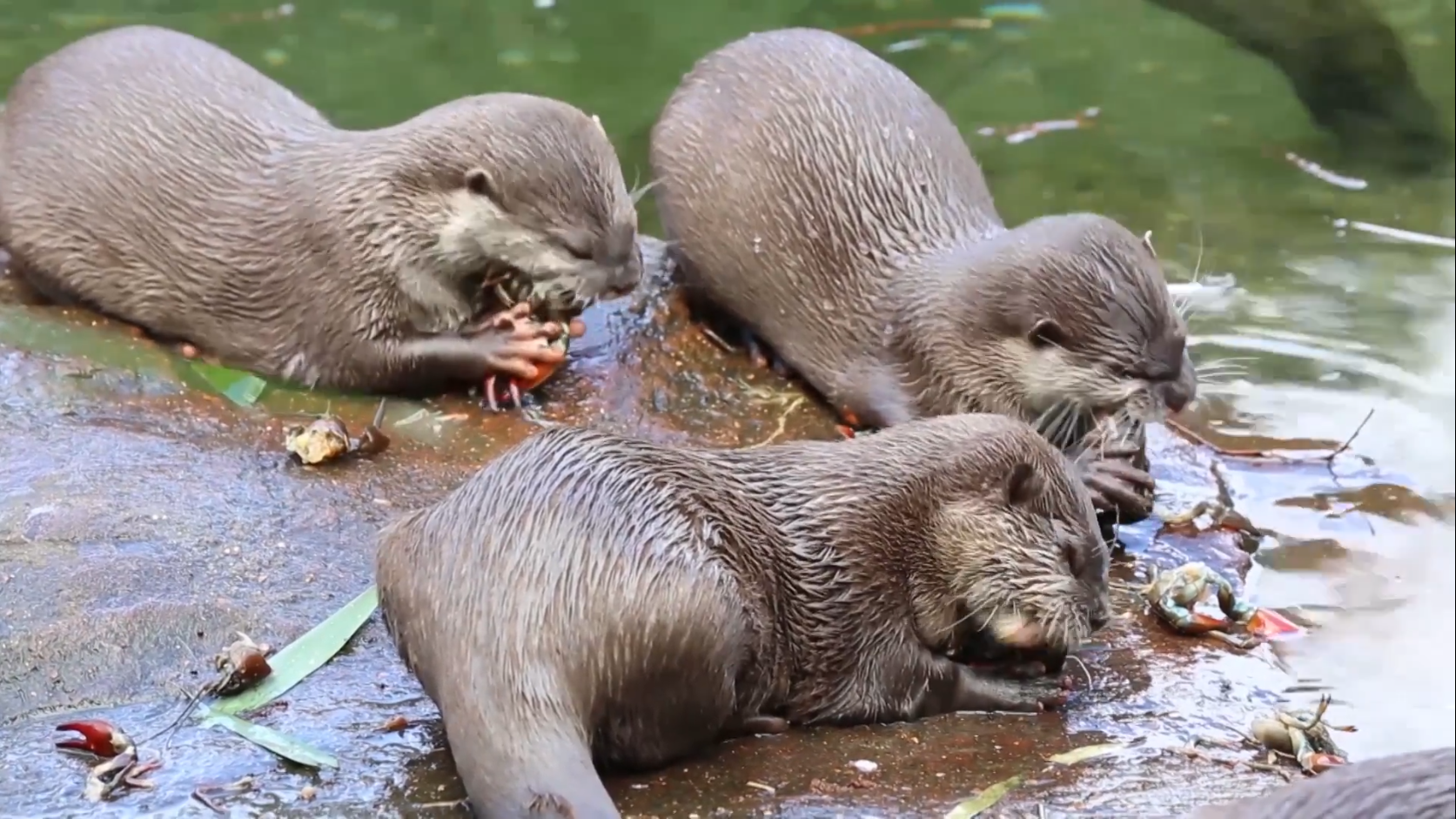 Sponsored feature:
We know that First News readers love animals, so we've got a treat for you with this Just The Job film, which goes behind the scenes with a zookeeper at ZSL London Zoo, as well as a vet and a researcher using automated camera traps! Just The Job is a First News Live series that focuses on lots of different jobs that you might be interested in when you leave school, and we've been working with BT to investigate how technology is changing jobs and what skills people need to make the most of it in the workplace.
What's the job?
Zookeeper.
Who would I be working for?
One of the many zoos and aquariums in the UK or around the world.
What do they do?
Some zoos just keep animals so that the public can visit and see them. Larger or more specialist zoos get involved in conservation work, breeding programmes and other schemes to protect endangered wild animal populations. Some zoos specialise in certain types of animals, such as monkeys, owls or big cats, while aquariums focus on sea creatures. Many zoos are owned and run by charities, but some are privately owned.
What sort of work is involved?
Working with a range of animals, and not just the cute ones! At any one time, a zookeeper could be looking after anything from insects and spiders, to snakes, tigers, rhinos or giraffes, although keepers often specialise in certain animals or sections of their zoo. Looking after animals also involves feeding them and keeping their enclosures clean, so you will have to handle food like raw meat and fish, and you'll have to clean up a LOT of poo!
Your daily work could involve
Sweeping/cleaning animal enclosures.
Preparing food and feeding animals.
Checking that animals are happy and healthy, and that conditions in their enclosures are suitable.
Making sure that any babies are growing up properly.
Keeping detailed online health and growth records for each animal, and giving animals any medicine that they might need.
Assisting vets as they diagnose or treat sick animals, as vets understand that a zookeeper knows their animals better than anyone. Vets may talk to you about the techniques and technology that they are using, like digital radiography (X-rays), as well as ultrasound, where reflected sound waves are used to build up a picture of the part of the body you're interested in. There's also endoscopy, which involves using a very thin cable with a camera at one end to see high-quality images of an animal's insides.
Talking to zoo visitors about the animals in your care and the zoo's work.
Making sure that all fences/enclosures are secure and that animals can't escape or hurt themselves.
What skills do I need?
Confidence when handling animals.
Ability to do hard physical work.
Teamwork.
Keeping records often involves using a huge internet database called ZIMS, so you would need to be comfortable using computers and online software. This is always changing, so you should have good tech skills to allow you to constantly adapt to new technology and software.
You would also need to be good at using word processing software, and could be asked to prepare a presentation about the animals in your care, using something like PowerPoint.
What qualifications do I need?

A minimum of five GCSEs (or equivalent) at grades A*-C (or 9-4 in the new grading system). Some places (including ZSL London Zoo) ask for at least one A Level or a similar qualification, such as a BTEC in animal science or husbandry. Depending on the role and the employer, you may also need a degree.
What hours would I work?
Zoo opening hours tend to follow a normal working day, like 10am – 6pm, often with slightly shorter opening times in winter. However, zoos are also usually open at weekends and on bank holidays, so you will have to work some of those.
Where would I work?
There are zoos just about everywhere in the UK, from the Scottish Highlands down to the tip of Cornwall or the coasts of Wales and Norfolk.
How much would I get paid?
Depending on your experience and location, between £12-25,000 per year.
Can I do work experience?
Some zoos do take people on for work experience, although you may need to be 18 to work with animals. Lots of zoos recommend getting work experience with animals wherever you can, such as on farms or at a stable or veterinary practice.
You can find out more about ZSL careers and courses and ZSL current jobs on their website.
How might the job change in the future?
Being a zookeeper is one job that is unlikely to be replaced by robots any time soon, but as we learn more about different species and their conservation needs, zookeepers will continue to adapt the animal's enclosures to give them larger or more natural spaces.
Would you rather work in a hospital for humans instead? Check out this video filmed at Great Ormond Street Hospital!