WATCH: Just The Job – videogame sound designer
Technology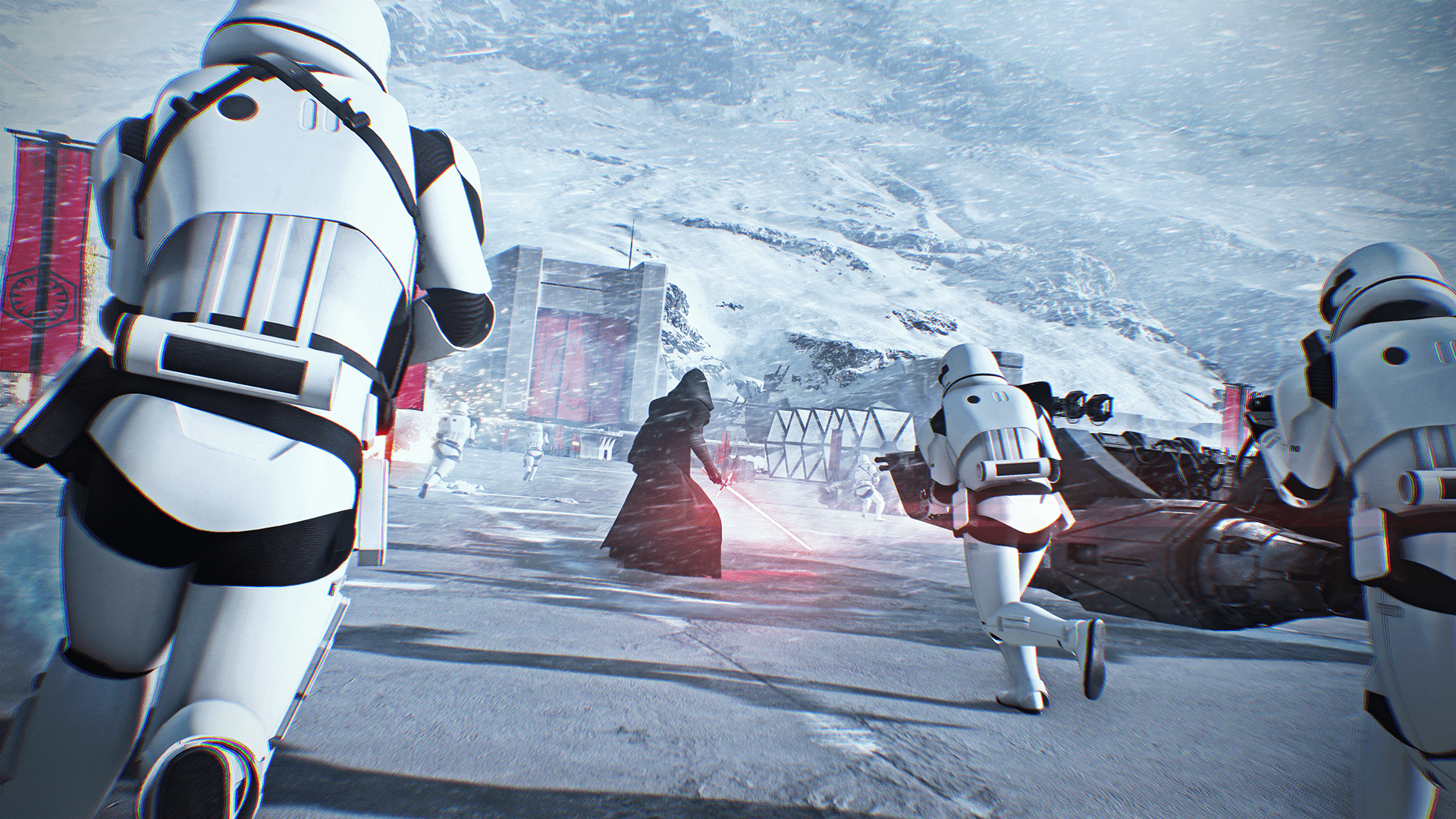 Sponsored feature: 
In this really cool Just The Job film, the Force is strong with us, as we find out about some of the many jobs that go into making a big-budget Star Wars videogame! Just The Job is a First News Live series that focuses on lots of different jobs that you might be interested in when you leave school, and we've been working with BT to investigate how technology is changing jobs and what skills people need to make the most of it in the workplace.

What's the job?
Audio designer or sound designer.
Who would I be working for?
Any of the thousands of companies all over the world that make games and apps.
What do they do?
The audio designer is responsible for everything you hear when you play a game, from the music and sound effects to the voices of the characters and any background noises, like traffic or birdsong.
What sort of work is involved?
Creating sound effects from recordings you have made, or finding ready-made effects and adapting them as necessary, such as changing the pitch. If you can't find something suitable, you might have to get creative and record or make the sound yourself.
Making sure that all of your sounds and music fit in with the game and that they play at the right times.
Thinking about what audio can add to the game, to ensure the player has an immersive experience.
What skills do I need?
Critical listening skills, with the ability to interpret sounds and reconstruct them to fit your needs.
Familiarity with modern audio processing standards and tools, including software such as Reaper and Wwise.
Creativity is a key skill, especially when you need to come up with a sound that no-one has ever used before!
Good communication skills, so that you can talk to other people working on the game about what they want on the soundtrack.
What qualifications do I need?
A degree or similar qualification in something like audio/sound design, sound technology, etc will be useful, but practical experience will be incredibly valuable, even if that's your own sound design projects.
Anything else I need?
A portfolio/showreel that demonstrates your sound design skills and experience. Plus you obviously need a passion for games and an understanding of game audio, with a willingness to share your opinion and listen to others about what you do and don't like about audio in specific games. So that's your excuse to play lots of games, too!
What hours would I work?
At Criterion (who made the game in the above film), the working week is 37.5 hours and they support flexible working, wherever possible. Although Criterion avoid it, some game studios require overtime when there are deadlines to hit. This is known in the industry as 'crunch time' and could involve working late nights and weekends.
Where would I work?
There are game studios all around the UK, although there are many more around London and the southeast of England. Here's a useful map that shows you where they're based.
How much would I get paid?
This is quite a tricky question to answer, as it very much depends on experience as well as location. Graduate sound designers can expect a starting salary of £20-25,000 per year, with senior audio directors earning anywhere from £70-90,000. Many audio designers work on a freelance basis, meaning they're self-employed and don't get a set annual salary, but instead charge per day or per project. It's worth bearing in mind that there aren't many audio roles available and finding work can be incredibly competitive.
Can I do work experience?
Developers like Criterion do take people on for work experience, but this is very popular and is booked long in advance.
How might the job change in the future?
Gaming is getting more and more popular, whether it's simple app games for phones or huge and complex games for PC, PS4 and Xbox One, and whatever the next, more powerful consoles are. The biggest games are becoming more like films (even better, in some cases), so audio designers are going to have to reach even higher standards.
See all Technology jobs – in association with BT.