Just The Job – managing a hotel
Technology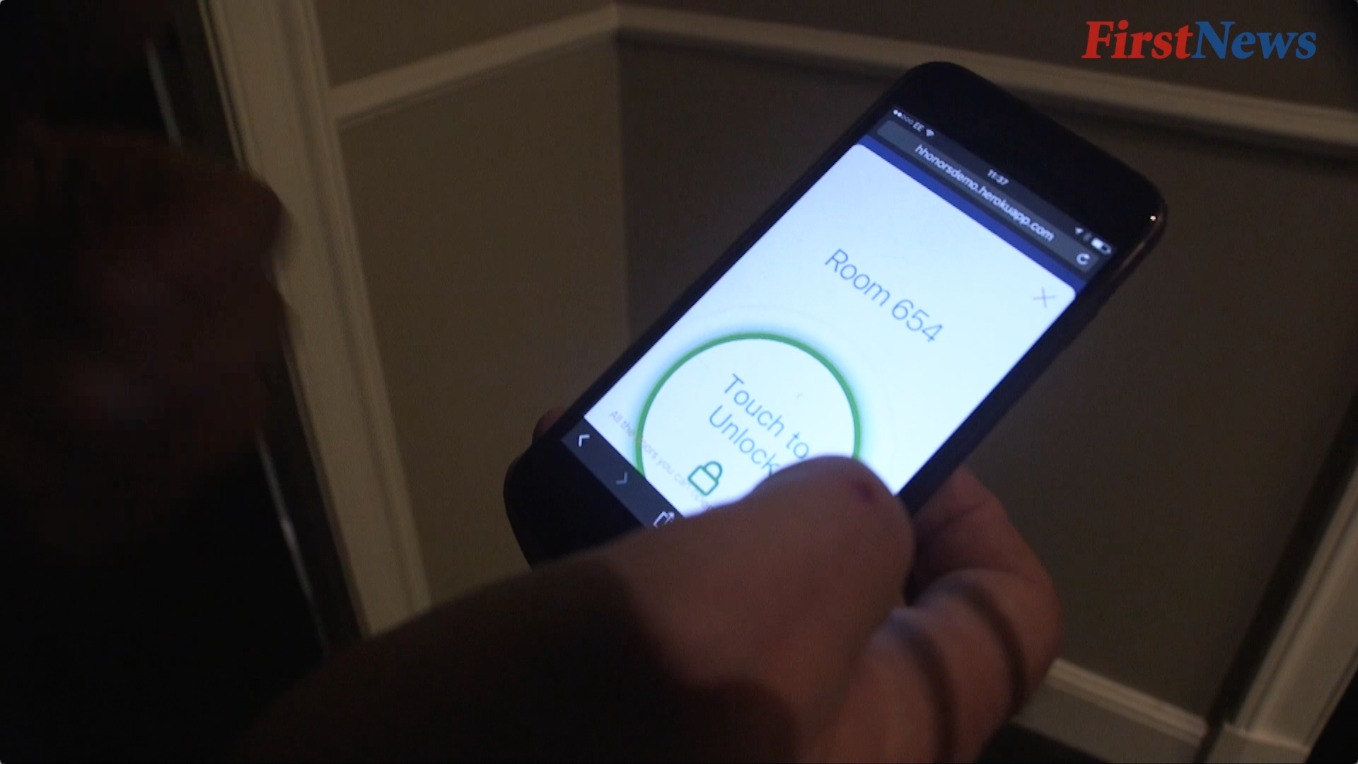 Even traditional hotels are being improved by modern gadgets. BT has been investigating how technology is changing jobs and what skills people need to make the most of it in the workplace, including in this Just The Job film shot on location at one of London's top hotels. Just The Job is a First News Live series that focuses on lots of different jobs that you might be interested in when you leave school.
What's the job?
Hotel manager.
Who would I be working for?
Hotels vary in size, from small bed and breakfasts with just a few rooms, right up to enormous international chains that have hotels with thousands of rooms.
What do they do?
They make sure that every part of the hotel is running smoothly, that guests are happy and that the hotel is making money.
What sort of work is involved?
Managing the hotel staff.
Dealing with complaints from guests, and managing to effectively solve problems.
Making sure that the building obeys all fire safety and environmental regulations.
Bigger hotels often hire out conference rooms for events, so you might need to organise these and make sure they run smoothly. Although very large hotels will probably have a member of staff to run events, and this person will report to the manager.
Setting budgets for each year and making sure that the hotel is making money.
Making sure that the building is cleaned and maintained, and looks inviting for guests.
Checking that the hotel's kitchens, bars and shops are running well.
Marketing the hotel on websites and in magazines and newspapers.
What skills do I need?
A professional, friendly manner and ability to deal with all kinds of people, including those who might not speak your language or who are angry about their experience in your hotel.
Good knowledge of technology and computers, as hotels are becoming more high-tech all the time.
The ability to set a budget and stick to it.
Teamwork and team management.
Being able to stay calm in all situations.
Communication and marketing.
Depending on where you work, language skills could be helpful.
What qualifications do I need?
You can do a degree in hotel management, but subjects like business or tourism are also very useful.
Experience is valued highly, and many managers have worked their way up after starting work behind the reception desk or in the kitchens, for instance.
Many hotels also take people on for apprenticeships, where you learn on the job.
What hours would I work?
The size of the hotel and team will mean this can vary a lot, but you should expect times where you have to work late at night or on weekends. Hotels are open around the year, so you'll also have to work on some bank holidays, like Christmas.
Where would I work?
There are very few places in the world that don't have hotels, so you could be anywhere from remote countryside or a tiny island, to the centre of the biggest cities. If you work for a large chain, there may be a chance to work in different countries.
How much would I get paid?
A starting salary could be anywhere between £20-40,000. For the biggest, poshest hotels, this could go up to as much as £200,000.
Can I do work experience?
Small hotels and big chains all have different policies, but many places will take people on to work in almost all areas of the hotel's business, although you would need to be 18 before working in a hotel bar.
How might the job change in the future?
A small number of hotels and restaurants around the world are trialling robots to work on reception or do certain cleaning jobs, but hotels of the future could have robots making beds, carrying bags to guests' rooms, or even making cocktails and cooking meals! You could be the person in the future coming up with the ways robots might be used or creating these artificial workers.
See all Technology jobs – in association with BT.