Just The Job – working in fashion
Technology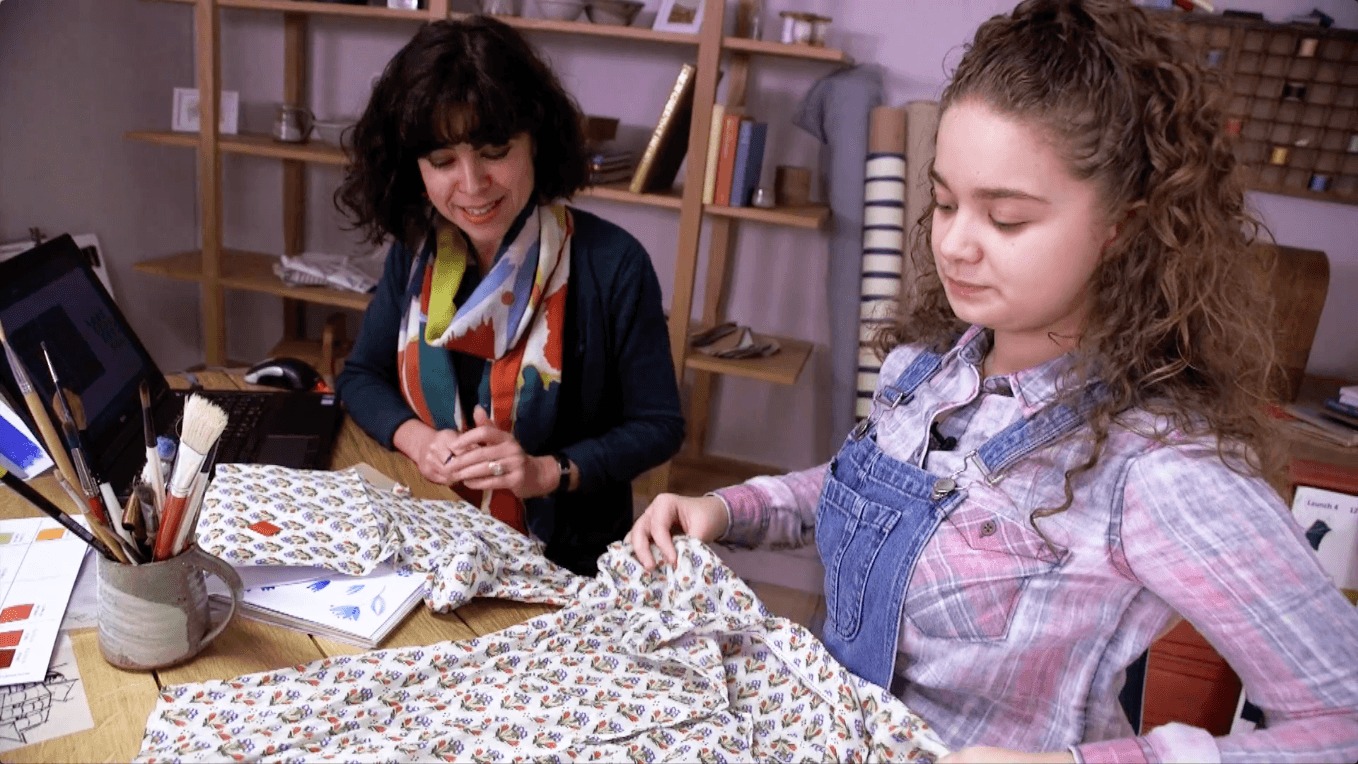 Fashion designers get a big helping hand from computers to speed up their creative process. BT has been investigating how technology is changing jobs and what skills people need to make the most of it in the workplace, so we went to Cornwall with them for this Just The Job film about the fashion industry. Just The Job is a First News Live series that focuses on lots of different jobs that you might be interested in when you leave school.
What's the job?
Fashion designer.
Who would I be working for?
Independent fashion labels, or clothing chains, department stores or supermarkets.
What do they do?
Design clothes for adults and children. Most labels will want to be as modern as possible, so they try to set (or at least follow) the latest trends.
What sort of work is involved?
Coming up with new patterns, using a combination of traditional techniques and computer programs. Technology has made many jobs easier and speeded up the process of getting a design in the shops.
Planning whole ranges of clothes, such as summer or winter collections.
Working with sales and marketing teams to make sure that you're making clothes that the shop or label's customers want to wear.
Keeping up with all the latest fashion trends, including styles, colours, fabrics or patterns.
Finding suppliers who can get you the fabrics, fasteners and other materials that you need to make your designs a reality.
If you work for yourself or a very small firm, you might need to do all of this and more. In a huge company, you might have a more specific role or have to work as part of a larger team.
What skills do I need?
Creativity and drawing.
Use of computer design programs and understanding of how software can be used in creating designs.
A good eye for colour and fabrics.
Practical skills like sewing and pattern cutting (working out how to fit a pattern onto an item of clothing).
The ability to see trends and put your own spin on them.
Teamwork.
Communication.
Organisation.
What qualifications do I need?
A degree would be very useful, particularly in something like fashion, design or textiles. The British Fashion Council has a list of 'member colleges' that teach useful courses.
What hours would I work?
The hours can be quite long, especially if a deadline for a new show or collection is coming up. This might involve weekends and travelling.
Where would I work?
Although a lot of big fashion brands are based in London and the Southeast, there are opportunities in other big cities like Manchester, Leeds and Glasgow. The internet and faster broadband allows people to work from wherever they are. More and more people are starting up their own businesses and work from home.
How much would I get paid?
Starting salaries are around £16,000 per year, rising to maybe £80,000 or more for very talented and experienced designers.
Can I do work experience?
Lots of designers and brands take people on, although often only at university age. But it's definitely worth asking any local fashion companies if they do work experience for secondary school pupils. You could also try companies such as clothes shops or other fashion-related businesses. Ask about Saturday jobs too.
How might the job change in the future?
Designers are already using technology to help them create things. It's likely that a fashion designer in the future will be able to program the computer as well to create patterns and items of clothing, and the human can then pick between the best or take some of the ideas and combine them into something truly fresh.
See all Technology jobs – in association with BT.