Just The Job – using technology on farms
Technology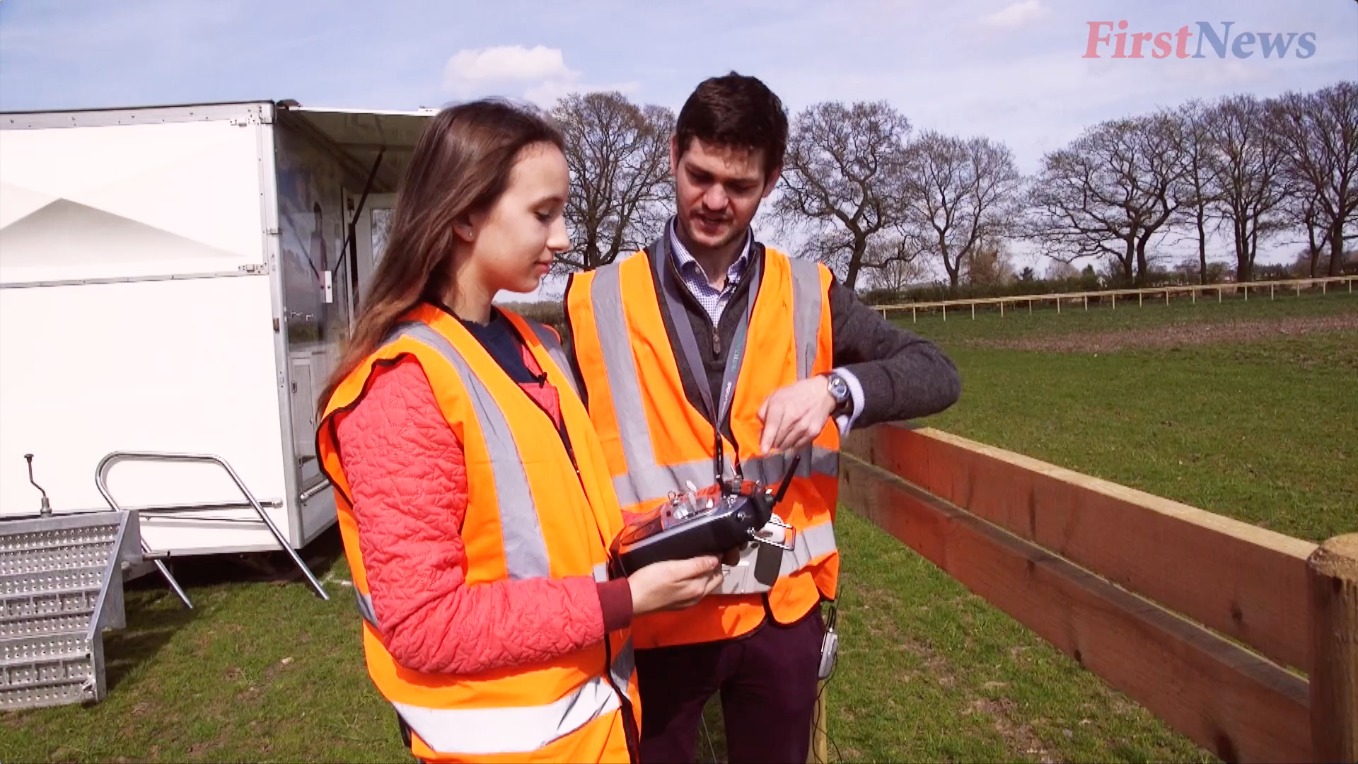 Farms might not be the first place you associate with new technology, but that couldn't be further from the truth. BT has been investigating how technology is changing jobs and what skills people need to make the most of it in the workplace, and in this Just The Job film we discovered that future farms will be all about drones and lasers! Just The Job is a First News Live series that focuses on lots of different jobs that you might be interested in when you leave school.
What's the job?
Farm manager.
Who would I be working for?
It could be an independent farm, a large food company, a private estate, or perhaps organisations like research companies or agricultural colleges.
What do they do?
Farms grow crops like vegetables, cereals and fruit, and breed animals for meat and eggs or to produce dairy products like milk and cheese. Many farms specialise in one area, but some could be involved in all of them.
What sort of work is involved?
It depends on the size of the farm or business, but could include things like:
Making sure animals are healthy, and organising vets to look after sick ones.
Keeping up to date with all of the latest technology and machinery that could make farmers' lives easier or help to increase yields (the amount of crops you can grow in a set area, or the amount of milk you can get from a herd).
Ability to work with technology and machinery yourself, such as operating tractors or the equipment that milks cows automatically.
Buying and selling animals and machinery, as well as things like seeds and fertiliser.
Dealing with buyers for the shops and supermarkets where the farm's produce is sold.
Keeping up to date with things that can harm crops and animals, such as insect pests, fungus and diseases.
Making sure that the farm sticks to the many UK and European laws and safety standards that apply to farms and animals, including environmental regulations.
Working out new ways for the farm to make money, such as renting out holiday cottages or installing wind turbines on unused land.
What skills do I need?
An understanding of technology and IT, including experience of using drones.
Curiosity about the world around you and how things work.
Excellent reading and maths skills.
Organisation and time management.
Ability to deal with a range of animals.
Being able to negotiate (trying to get the best price for something that you're buying or selling).
Ability to work under pressure and cope with upsetting events, such as animals getting sick and dying, or losing whole crops to disease or the weather.
Ability to solve problems and prioritise tasks.
What qualifications do I need?
Experience of working on a farm is crucial if you want to work in this area, but an apprenticeship or degree in something like agriculture or farm management would be recommended, such as the agricultural engineering degree at Harper Adams University shown in the above film.
Anything else I need?
A full driving licence.
What hours would I work?
Since much of farming is seasonal, this could vary a lot and will involve working at weekends. In busy periods, such as harvest time or lambing season, you could be up early and working late, and you'll also have to work outside in everything that the British weather can throw at you!
Where would I work?
Wherever there are farms, so pretty much everywhere. You may have to work in very remote places away from big towns and cities.
How much would I get paid?
From around £20,000 per year while you're training, up to £35,000. This could go up to £50-70,000 with a lot of experience if you move into a role such as advisor or consultant.
Can I do work experience?
Practical experience is very important, so you should try as hard as possible to contact local farms and farm management companies to see if there's anything you can do. You could also try to get experience with animals by applying for work experience with a vet or zoo.
How might the job change in the future?
Technology is already changing farming a lot, and will change it more in the future. At the moment, humans can still do things like pick fruit better than machines, but it's likely that many farms will get robots that can use sensors to pick fruit and veg at the perfect moment, and do it quicker than humans. So you could be managing a team of robots rather than people! Or you could be the person designing and building the robots.
See all Technology jobs – in association with BT.