Giant sea creatures swim through London to protest against BP
Animals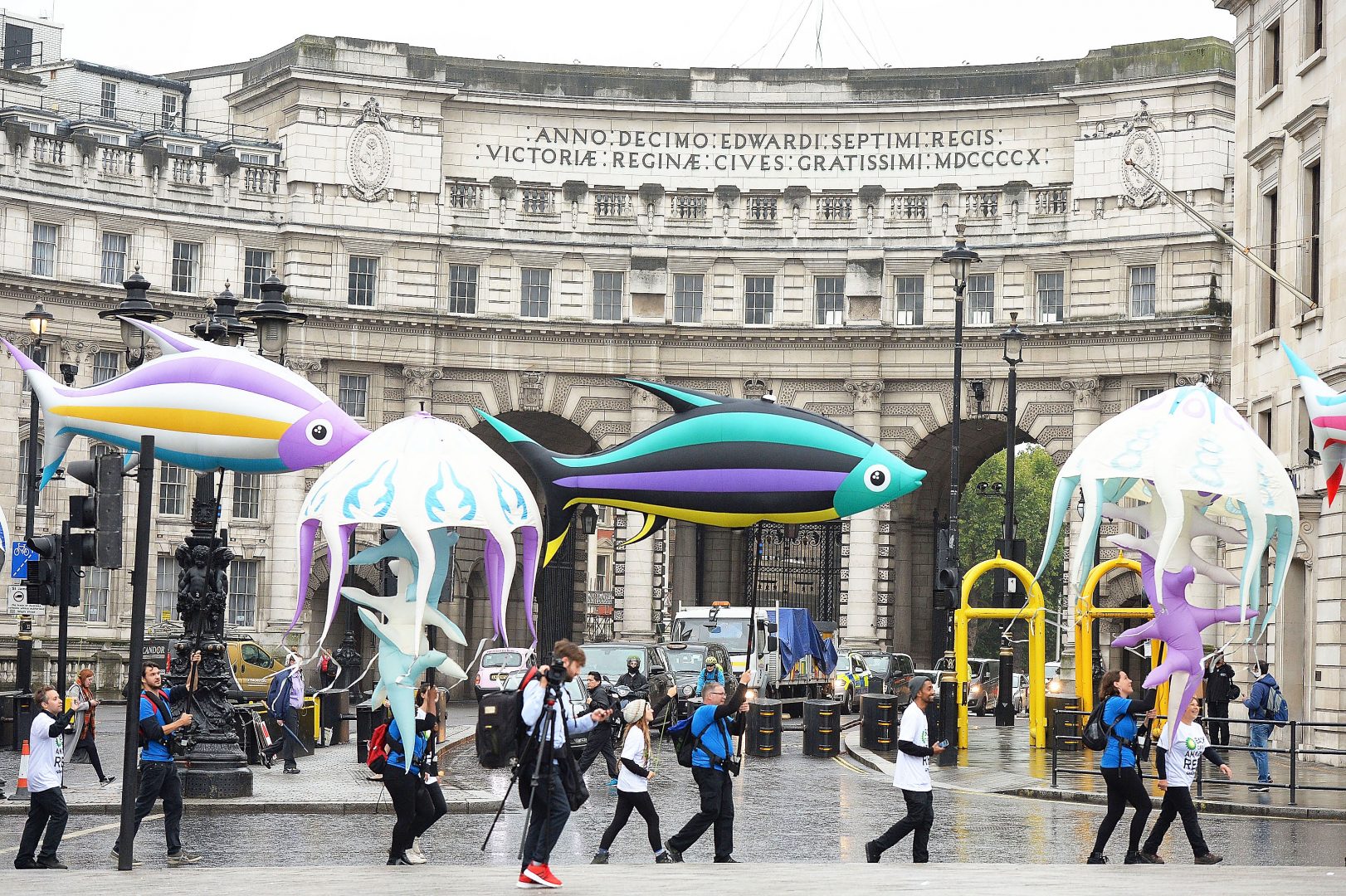 THIRTY Greenpeace volunteers brought a parade of a dozen giant tropical sea creatures to BP's head office in London this week, to protest their plans to drill for oil near the Amazon Reef.
The procession swam down the Mall, around Trafalgar Square and then across Piccadilly to St James' Square, where the oil company is based. They delivered a petition with over a million signatures asking BP not to drill near the reef, along with a map to show the company where the reef is.
The parade included twelve four-metre long tropical fish and jellyfish – including the colourfully named "Kylie Minnow".
Sara Ayech, oil campaigner for Greenpeace UK, said: "Everyone at Greenpeace was incredibly excited to be involved in capturing the first images of the Amazon reef, and we're not about to let BP destroy a natural wonder before it's even been explored. We've brought along these amazing creatures as reef ambassadors and a tiny taste of the beauty that is under threat from BP's plans."
Check out the sea creatures in the video above ?