Billionaire Shortbread recipe by Eric Lanlard
Get Cooking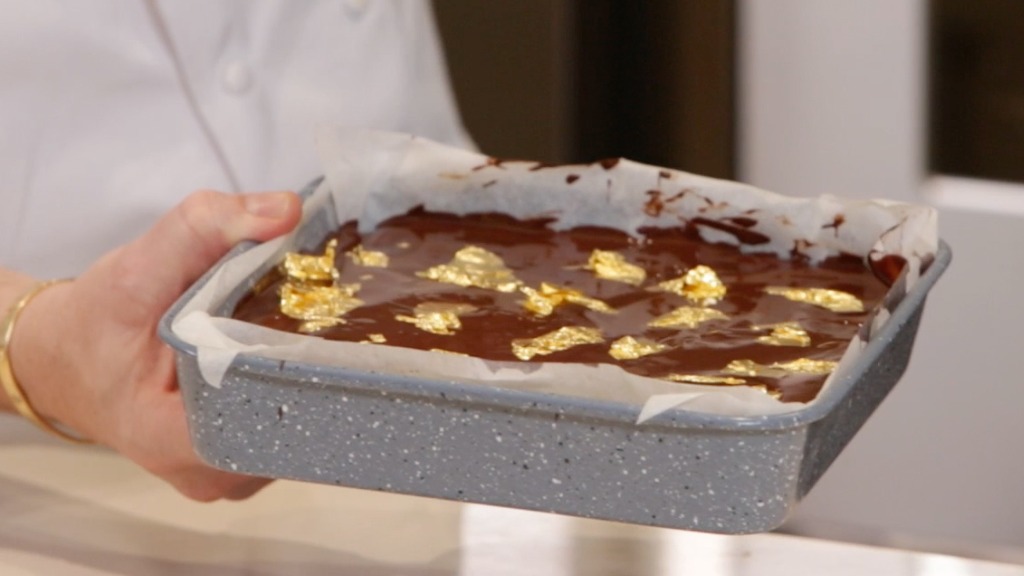 Brought to you by P&O Cruises Food Heroes. Celebrity chef Eric Lanlard – also known as Cake Boy – shows First News how to make billionaire shortbread. Eric's tip: Roll and crumble the mix between your fingers, don't knead it.
Ingredients
250g plain flour
175g unsalted butter
85g caster sugar
100g unsalted butter
100g light muscovado sugar
750g condensed milk
Method
Sieve the flour into a bowl then add the caster sugar and 175g unsalted butter. Using your finger tips rub the butter and flour together to make a fine breadcrumbs. Keep doing this until all of the ingredients are combined.
Tip the mixture into a lined baking tin. Press it down using your finger tips until it is nice and even.
Bake in a preheated oven for 20 minutes at 180C until it goes golden brown.
Add 100g unsalted butter to a pan with 100g muscovado sugar. Stir until the butter and sugar have melted.
When the mixture starts to bubble add the condensed milk and stir. The mixture should become really smooth and thick.
Pour the mixture over your baked biscuit base. Leave to set in the fridge for 20 minutes.
Once the biscuit is set pour the melted chocolate on top and spread so it is even. Make sure you get chocolate into all the corners.
Decorate the top with some edible gold leaf – if you can't get gold leaf why not use gold sprinkles instead.
Try your hand at more recipes on First News.