WATCH: Waterslide testing at Center Parcs Longleat Forest ? ??? ?
LOL Videos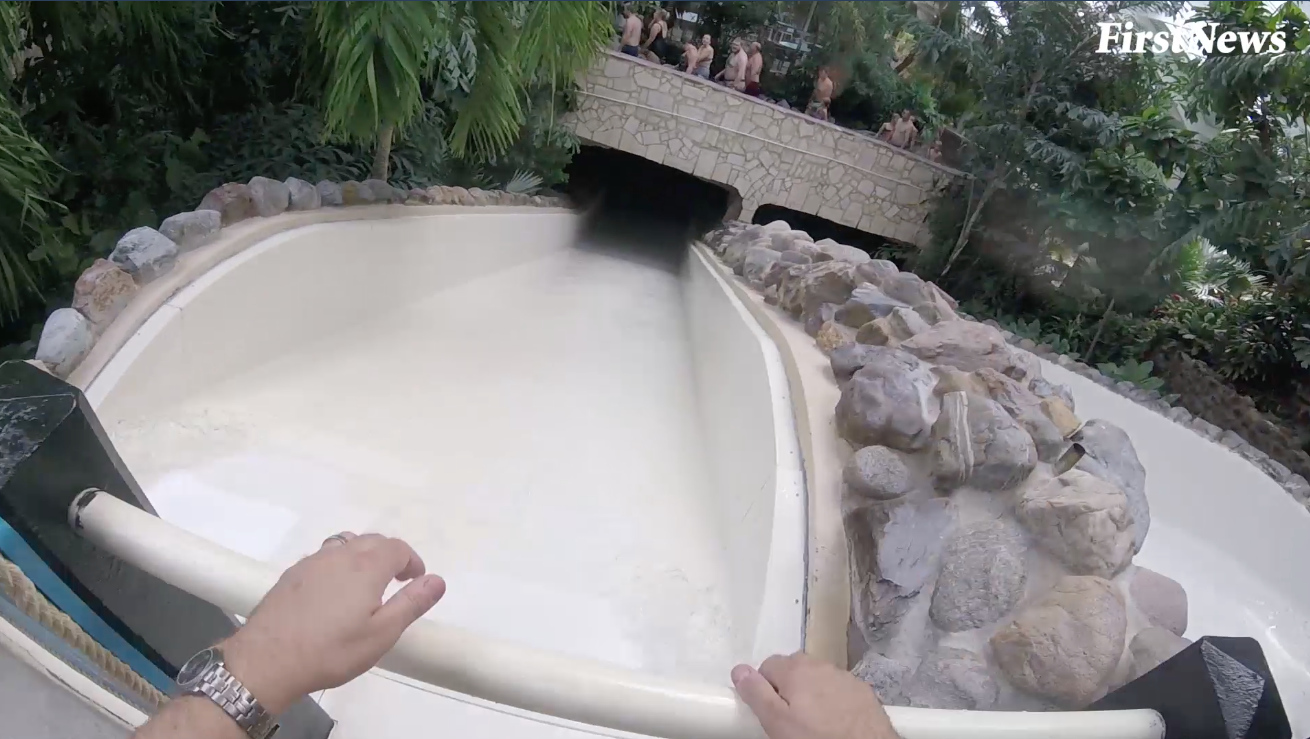 THIS summer, two state-of-the-art waterslides opened at Center Parcs Longleat Forest. First News was invited to be one of the first to try the super new slides, Tropical Cyclone and Typhoon. 
Get ready to scream!
Even if you've never been on a Center Parcs break, you'll have heard of their amazing swimming paradises. Think water slides, splash pools, wave machines and lazy rivers, all under a tropically-heated dome. It's like being in the Caribbean!
Each location has its own slides and attractions, but the newest ones at Longleat Forest really stand out.
Tropical Cyclone
First up is Tropical Cyclone: a family raft ride that dips and turns before spinning you around a 15m-wide cyclone. It's every bit as terrifying (but fun) as it sounds. Lighting effects projected onto the sides mean that no two rides are the same and each time you get to choose a different effect. Our favourite "experiences" were Coral Reef and Thunder, which were really dramatic. Just don't forget to breathe!
Double trouble
The other new arrival is Typhoon, which is longer, slightly faster and definitely our favourite. You can ride this in pairs or on your own. You can experience eight different light themes, including treetops, rainbows and even the northern lights, which is pretty cool. It doesn't have the cyclone spin but there are twists, spins, drops and swings. On top of these two new slides there are three others to try!
Read more about First News' behind-the-scenes visit to Center Parcs inside this week's newspaper (Issue 589).
To find out more about family breaks at Center Parcs at five locations around the UK, go to centerparcs.co.uk