UNBOXING ALERT: Celebrity Prezzie with Maisie Williams ? ?
LOL Videos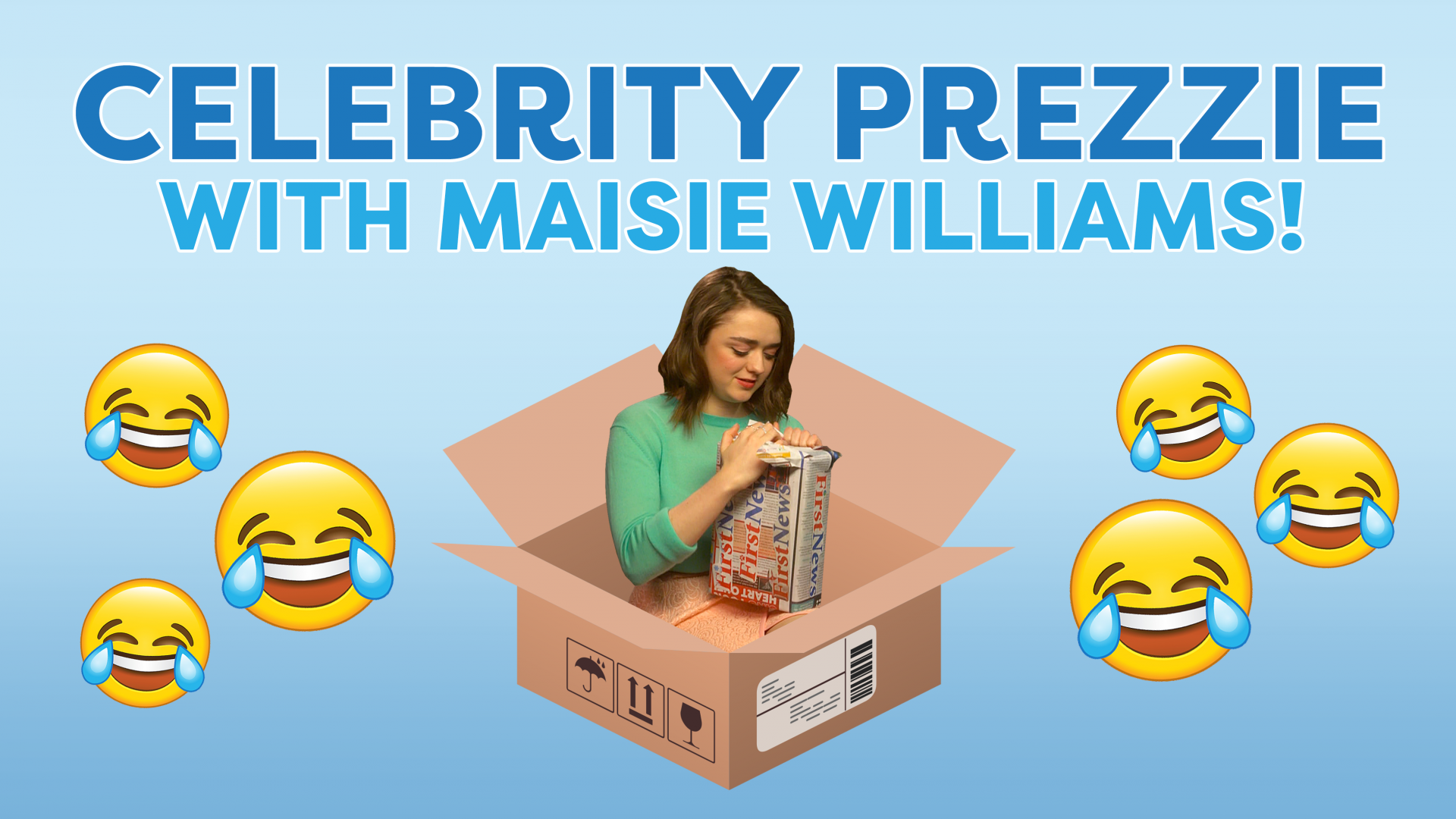 FIRST NEWS recently caught up with British acting sensation Maisie Williams and gave her a very special present to open live on camera! 
See what we got for the fabulous Maisie Williams in our latest hilarious Celebrity Prezzie unboxing video above.
Maisie Williams stars in new Aardman film, Early Man
In addition to showering her with awesome Maisie-themed gifts, First News Ben spoke to Maisie about her new role in Aardman Animations' prehistoric production, Early Man (Aardman are the dudes behind Wallace & Gromit, so they're kind of a big deal). She stars in the film alongside Eddie Redmayne and Tom Hiddleston. 
The film tells the story of caveman Dug and his best friend Hognob, as they try to save their home by uniting their tribe against the mighty Lord Nooth and his Bronze Age City. You can watch the trailer for Early Man, here.
You can read our full interview with Maisie in this week's First News newspaper – just turn to The Big Interview on p13. Learn more about our newspaper here.
More to WATCH!
WATCH: Check out this never-before-seen trailer for Early Man!