WATCH: A visit from the Harlem Globetrotters!
LOL Videos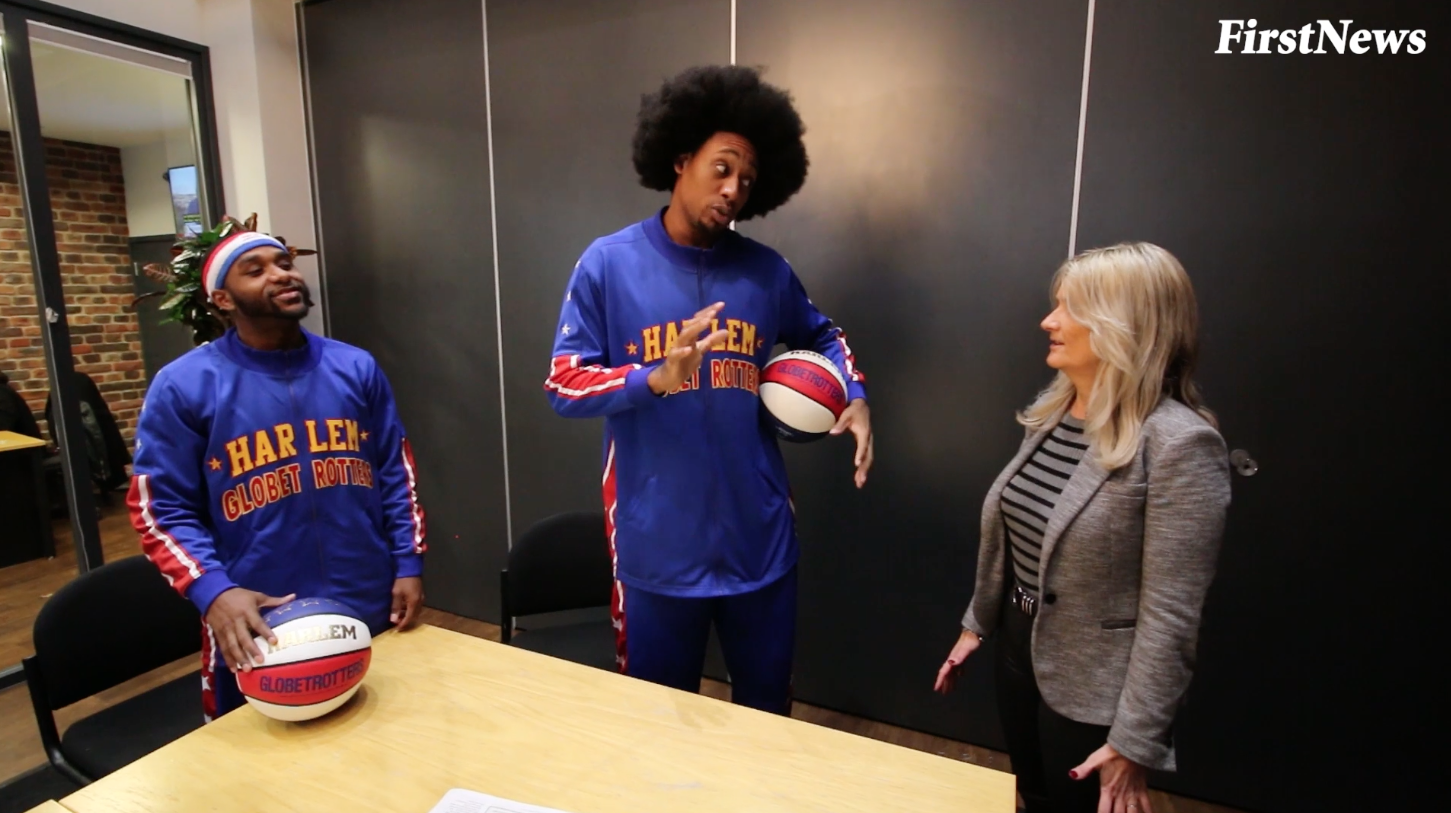 FIRST News editor in chief Nicky Cox met Dizzy and Moose from the world famous basketball team The Harlem Globetrotters this week. 
The boys swung by First News HQ for a quick interview and to teach our Nicky a few fancy tricks – after hypnotising her with a spinning basketball!
Check out the video above for a serious LOL. 
More vids!