WATCH: You won't believe what magic power Tom Fletcher really wants ?
LOL Videos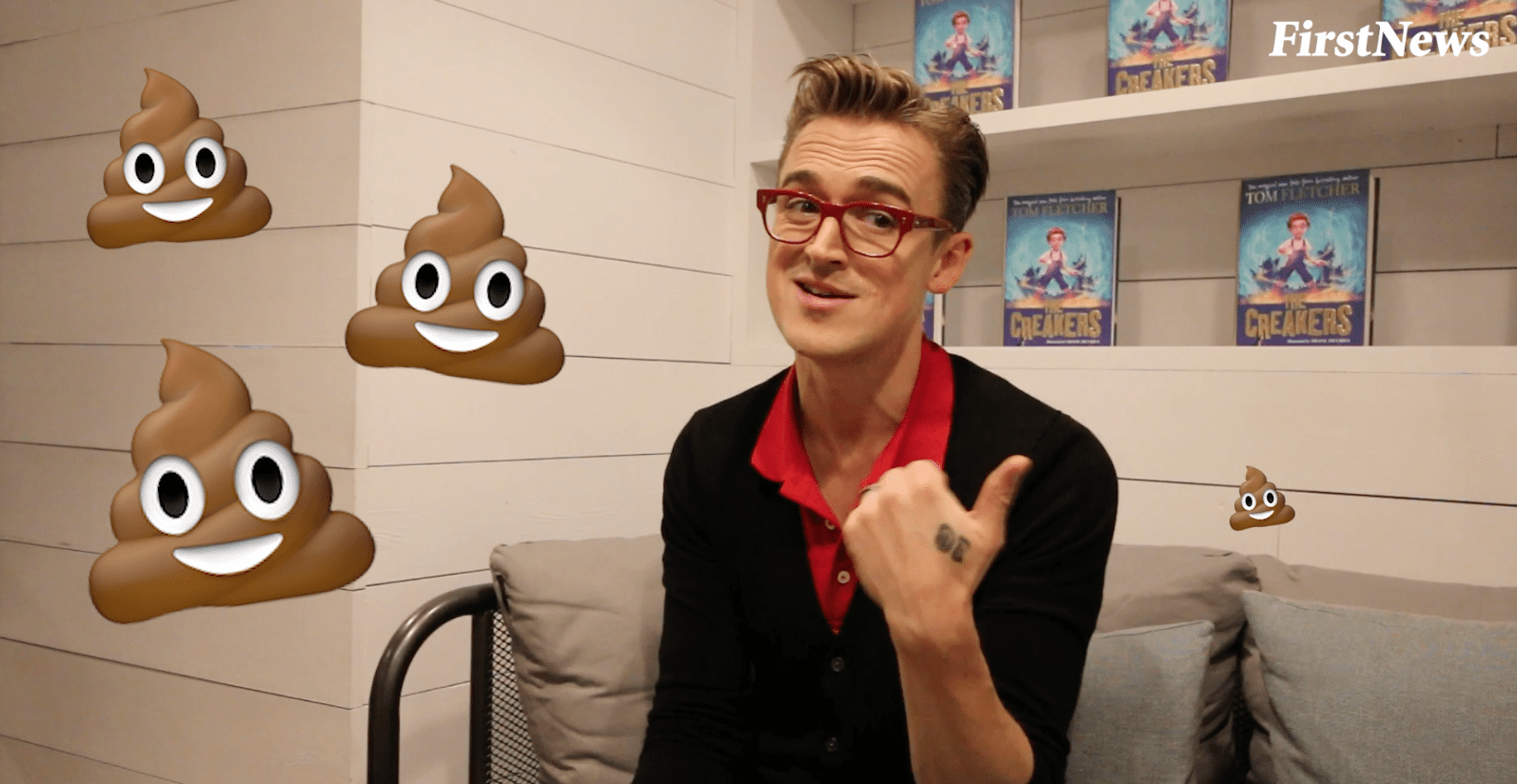 YOU won't believe what magic power author and musician Tom Fletcher really, really wants… he tells us in this video! The poo emoji is a clue. 
KidZania London, the indoor city run by kids launched an exciting new pop-up activity this week. The new pop-up celebrates the release of Tom Fletcher's brand new book The Creakers. 
Tom Fletcher's The Creakers
The Creakers is a spooky and magical tale about monsters, known as Creakers, who live in a mysterious underground world under the bed. At KidZania London you can now step into the bedroom of the main character Lucy Dungston, and walk under an oversized bed, surrounded by things you would expect to find under a bed – from odd socks, lost slippers and even huge dust balls! You can then get creative and use your imagination to draw your own Creaker using glow in the dark paint – AWESOME! The Creakers pop-up at KidZania is open until the end of October.
Tom Fletcher talks to First News about his brand new book!
For more funny celeb interviews check out our LOL section. 
On PopJam? Be sure to give us a follow! 
Learn more about the newspaper and take a look inside an issue!