WATCH: Sneaky squirrel steals the show (well, match) in Manchester! ???
LOL Videos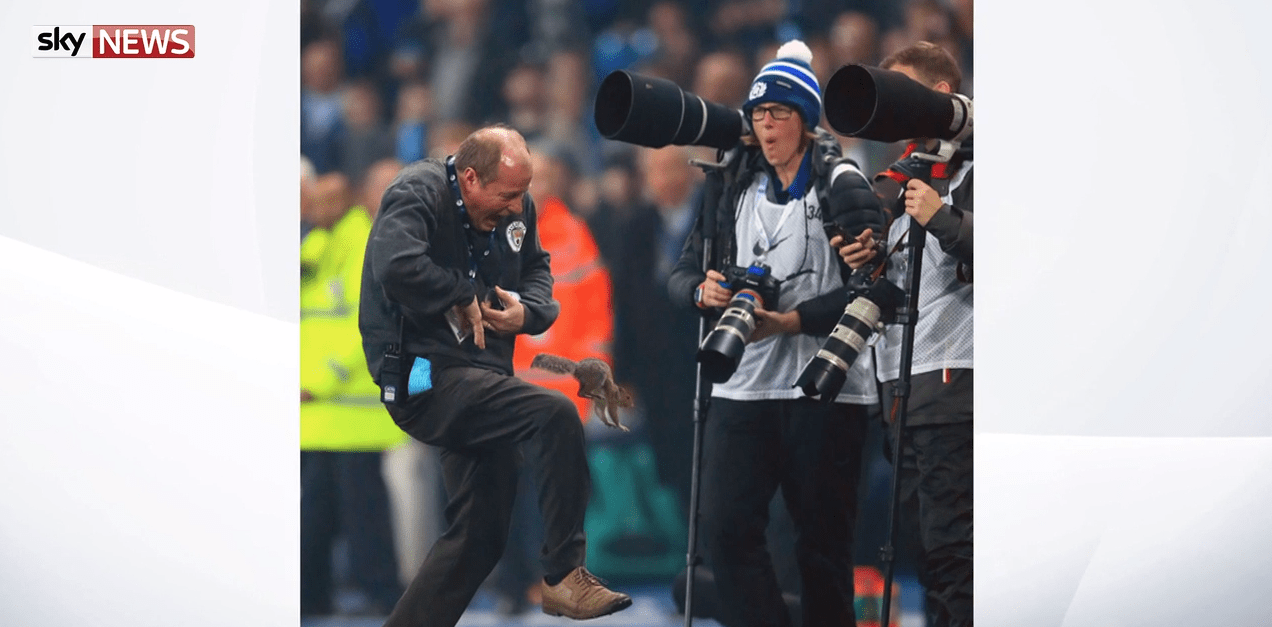 GROUND staff at the Etihad Stadium went nuts as they tried to remove a sneaky squirrel from the pitch! 
Did you say squirrel?
Yes.
Manchester City and Wolverhampton Wanderers were warming up before their Carabao Cup match on Tuesday 24 October when the mischievous critter snuck on to the pitch.
Who won the match?
The squirrel turned out to be a good luck charm for Manchester City, as they went on to win the tie on penalties.
City's goalkeeper Claudio Bravo was the hero of the shoot-out, saving twice on the way to victory. But, here at First News, we're saying "bravo!" to our mate the squirrel for providing some hilarious pre-match entertainment!
Words by Daniel Jordan 
(Image and video credit: Sky News)
More! More! More!
WATCH: In need of more chuckles? Our LOL page has got you covered
LATEST: Watch our news bulletin for the latest news