WATCH: Jade Jones shows off some ninja moves to celebrate The LEGO NINJAGO Movie
LOL Videos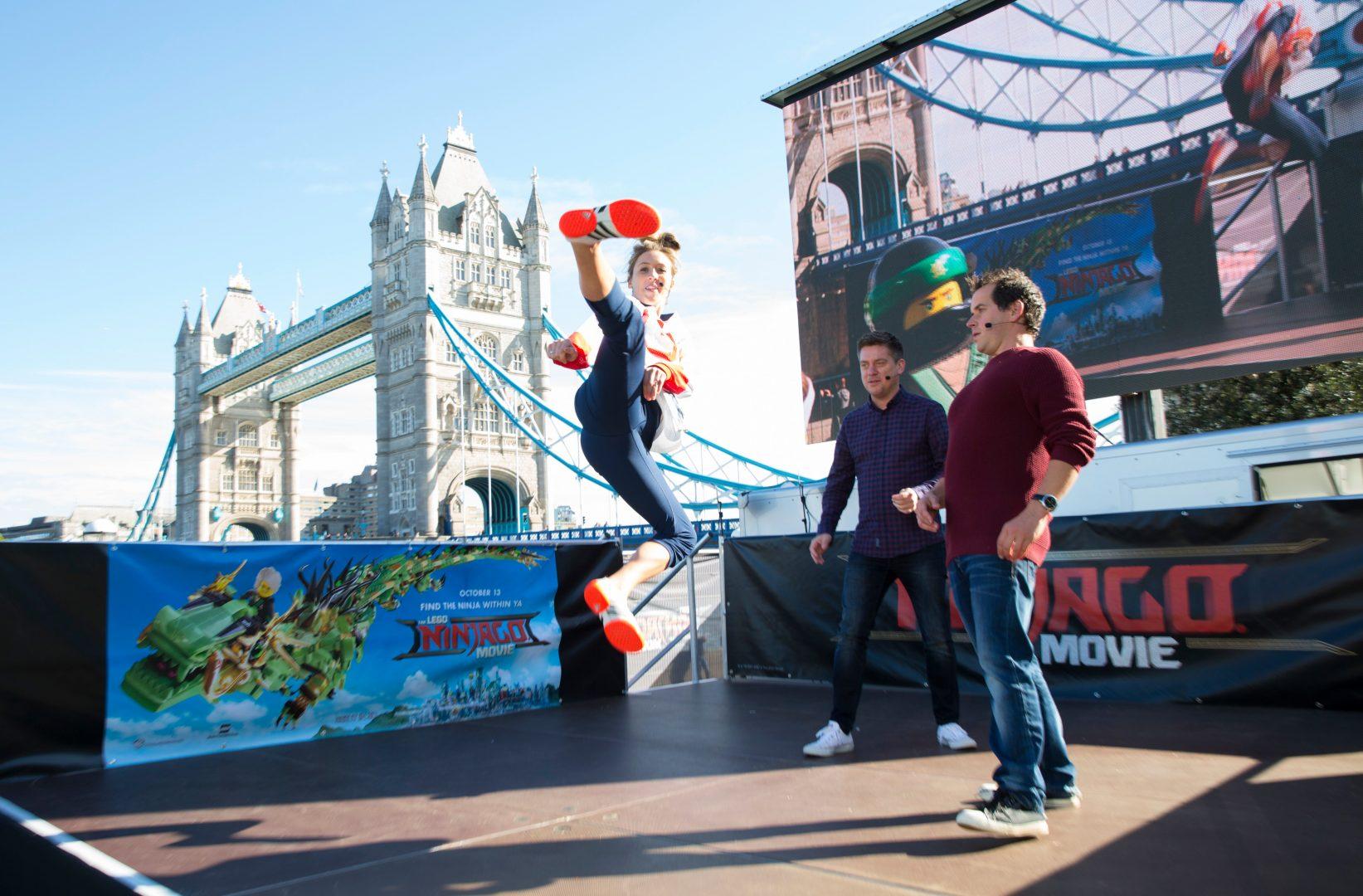 MARTIAL arts fans of all ages recently came together to take part in a Spinjitsu-inspired Master Classto – taught by none other than Olympian Jade Jones! 
So awesome.
The class took place next to Tower Bridge in London to celebrate the release of The LEGO NINJAGO Movie which arrives in cinemas this Friday (13 October).
Don't mess with Jade Jones!
The class was taken by two-time Olympic Gold Medallist Jade Jones who won Britain's first taekwondo Olympic gold medal in 2012 and won gold again in 2016.
The event was also hosted by First News faves Dick and Dom, the BAFTA award winning children's entertainers.
Check out some video highlights from the day above.
The LEGO NINJAGO Movie 
In this big-screen NINJAGO adventure, the battle for NINJAGO City calls to action young Master Builder Lloyd, aka the Green Ninja, along with his friends, who are all secret ninja warriors. 
Led by Master Wu, as wise-cracking as he is wise, they must defeat evil warlord Garmadon, The Worst Guy Ever, who also happens to be Lloyd's dad. 
Pitting mech against mech and father against son, the epic showdown will test this fierce but undisciplined team of modern-day ninjas, who must learn to check their egos and pull together to unleash their inner power.
Watch the trailer for The LEGO NINJAGO Movie before you catch the film in the cinema! 
First News and Dick and Dom go WAY back. Check out our latest interview with the funny fellas.
Read more about The LEGO NINJAGO Movie in this week's newspaper.