WATCH: Check out the world's first electric-guitar powered milkshake blender!
LOL Videos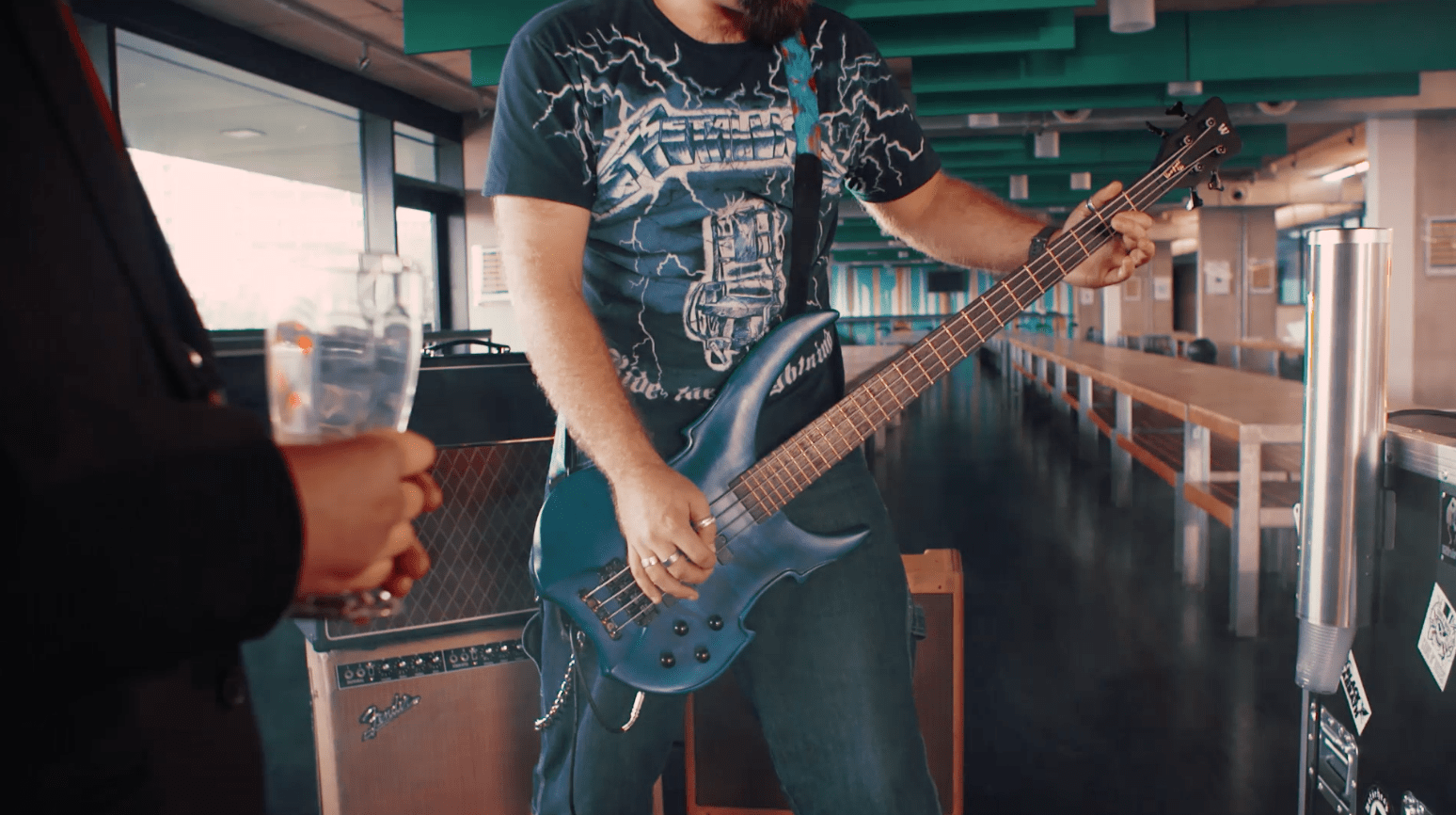 CHECK out the Rock Music Milkshake Mixer – a unique electric-guitar powered blender that uses sound energy blasted from a speaker to vibrate milkshake and whip it into a delicious drink. Yep.
Invisible sound waves can have a very visible effect on the physical world – this bizarre video proves that! 
So how does the Royal Music Milkshake Mixer
 work?
First, pour powdered milkshake and milk into the jug and screw the top on tight. Next, plug in an axe (that's a guitar), ready your plectrum and start playing some crunching riffs at max volume!
Now marvel as cymatics (that's the visualisation of sound through a physical medium – in this case milkshake) allows you to witness the hard rock sound waves, emitted from the speaker, coming into contact with the milkshake mixture and vigorously vibrating it. Soon enough, you'll have a deliciously thick drink, made entirely through the power of sound energy. 
Year 7 students at Westminster Academy in London were the first to try the revolutionary new prototype earlier this week, where it was officially launched by The Blowfish, the world's only heavy metal marine biologist.
The Royal Music Milkshake Mixer will be on display, and free to try out at The Big Bang Fair 2018 (win!), which takes place at the NEC in Birmingham in March next year. 
For more information visit www.thebigbangfair.co.uk.
DON'T FORGET TO LEAVE A COMMENT BELOW TO SHARE YOUR THOUGHTS ON THIS VIDEO!
Want more?
Why not keep the LOLs rolling?
Check our latest video news bulletin for the top four news stories of the day.