Doodling aliens with Cara Delevingne and Dane DeHaan ?
LOL Videos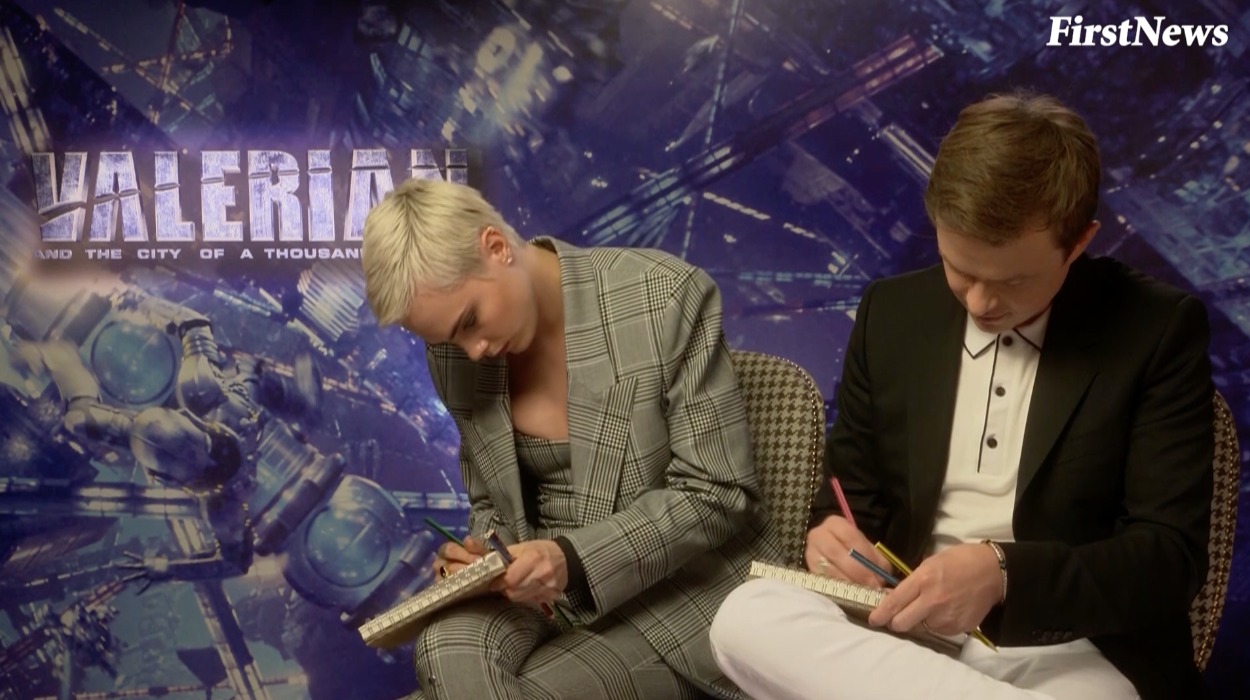 HERE'S one thing you need to know about interviewing celebs as a journalist… not everything always goes to plan.
Actually, that's pretty good advice about journalism in general – nevertheless, you make the most of what you've got! And what we've got here is certainly not what we expected, but is definitely hilarious – so we're still happy little journos here First News HQ.
But basically, First News' Ben (hi, I'm typing right now!) got the chance to meet and chat with former model and current action star Cara Delevinge and actor Dane DeHaan about their new movie, Valerian and the City of a Thousand Planets. Because we're totes quirky and the film boasts a fair few otherworldly fellows, we challenged the pair to doodle each other as aliens on camera.
What happened next was HILARIOUS, but sadly, due to a few technical issues in filming, you lot can't actually see their alien artwork!
But don't worry, we have some bloomin' talented video editors here at First News Towers, so we, errr, "fixed" that technical issue… sort of. You'll see. Enjoy!
So what's this film about? Well, basically, in the year 2740, Valerian (played by Dane) and Laureline (played by Cara) are special operatives for the government charged with maintaining order throughout the universe (big job!). Under orders from their commander, Valerian and Laureline embark on a mission to the intergalactic city of Alpha, an ever-expanding metropolis made up of thousands of different species from all four corners of the galaxy. This great, historic, city is under attack by an unknown enemy. Valerian and Laureline must race against time to find the source of this evil and stop it before it destroys the cornerstone of our universe.
You can read our full interview with Cara and Dane in Issue 581 of First News on sale Friday 4 August.