WATCH: Descendants 2's Dove Cameron and Cameron Boyce show us how to be pirates!
LOL Videos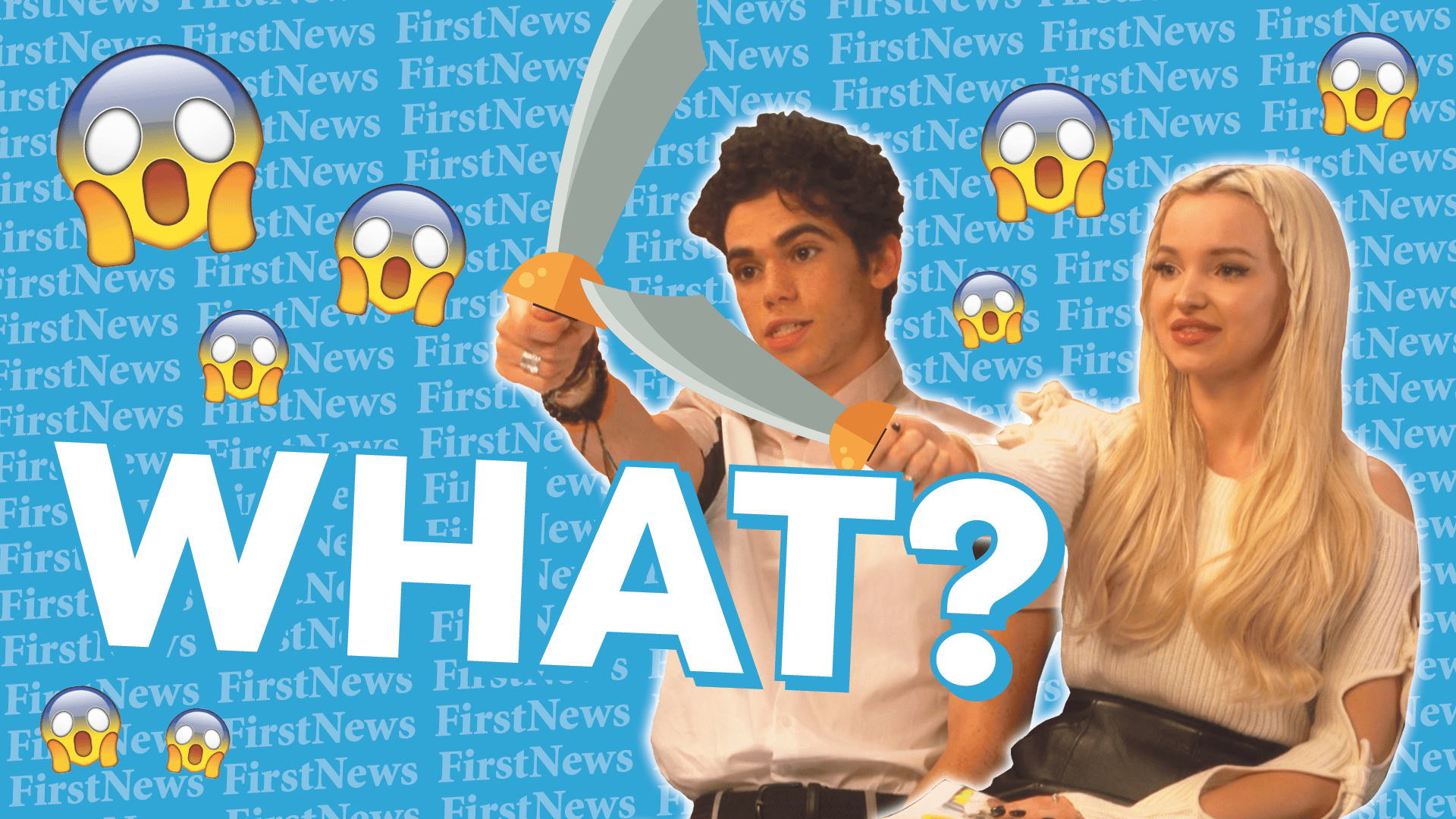 DESCENDANTS 2 finally descends upon UK screens on Friday (20 October). 
Descendants 2's Dove Cameron and Cameron Boyce show off their mad sword fighting skills!
The cast had to undergo some serious sword training for the film – naturally, First News asked for a quick lesson from Dove Cameron and Cameron Boyce when we caught up with them in London recently.
We give them a solid 7/10 for their pirate skills. What do you reckon? Comment below and let us know!
The VK's are back in Descendants 2 and it's going down!
The VK's are back for their second adventure in Descendants 2 and this time things are going down (that's funny because it's the name of one of the songs in the film, you see). There are some new villains – well, descendants of – in town and they take 'rotten to the core' to a whole new level.
In the sequel, our origianl Villain Kids are trying to find their place in idyllic Auradon, but we soon learn that the pressure to be royally perfect is just too much for Mal, the daughter of Maleficent. Because of that, she returns to her rotten roots on the Isle Of The Lost.
When Mal gets there, she learns that her archenemy Uma, the daughter of Ursula has taken her spot as self-proclaimed queen of the run-down town.
Uma, still resentful over not being selected by Ben to go to Auradon Prep with the other Villain Kids, stirs her pirate gang including Captain Hook's son Harry and Gaston's son Gil, to break the barrier between the Isle of the Lost and Auradon, and unleash all the villains imprisoned on the Isle, once and for all.
Read more in this Friday's First News (Issue 592, on sale Friday 20 October). Learn more about the newspaper. 
Descendants 2 premieres on Friday 20 October at 5.30pm on Disney Channel.
All in all, Friday's a pretty awesome day.
Are you excited for Descendants 2? Let us know in the comments below! 
More Descendants 2 interviews and videos!
WATCH: Descendants 2 stars Dove Cameron and Cameron Boyce take First News' rotten quiz!
WATCH: How well do Descendants 2 stars Booboo Stewart (Jay) and new boy Thomas Doherty (Harry Hook) know their villainous dads, Jafar and Captain Hook?