BBC Radio Humberside launched a pattie and chips into space just because ?
LOL Videos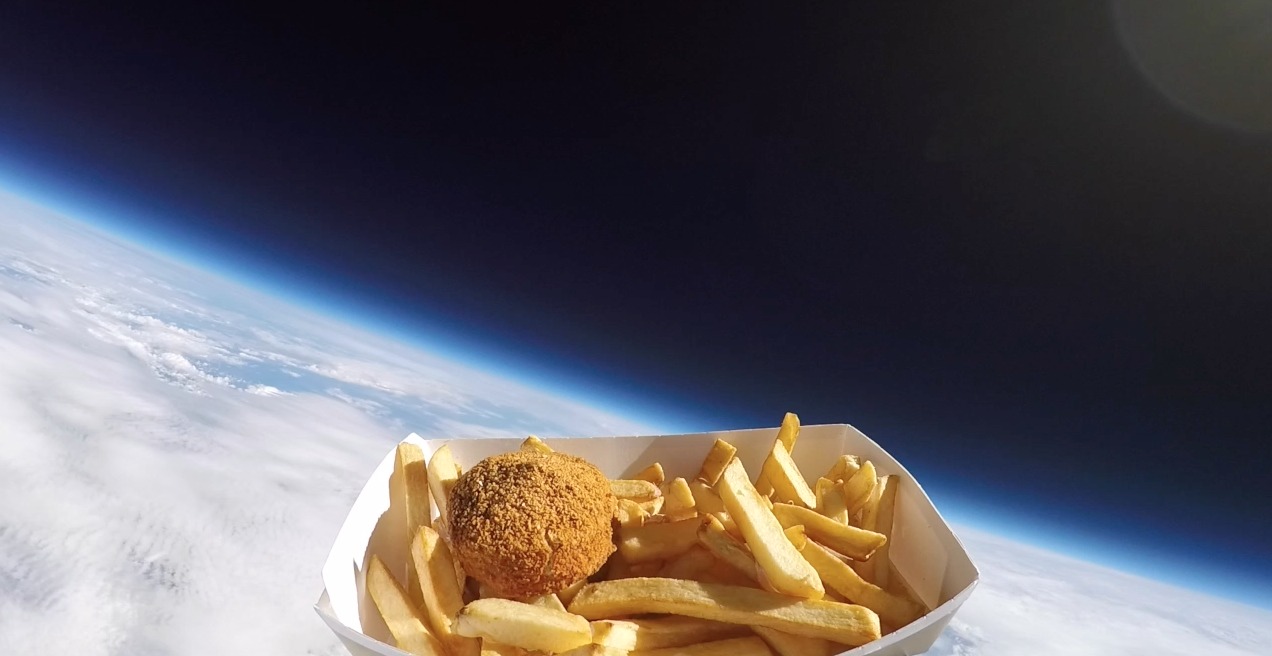 BBC RADIO HUMBERSIDE made history as it launched Hull's most famous delicacy, the pattie (and chips!), into space earlier this month. 
The radio station's NASA-style space mission was set for lift-off at 8.55am on 3 July, as it sent a Hull Pattie, along with a portion of chips sprinkled with chip spice, almost 38,000 metres into the stratosphere attached to a high-altitude weather balloon. 
BBC Radio Humberside partnered with the Royal Astronomical Society, the University of Hull, and local primary school Craven Park Academy, as well as working with Sheffield-based space company SentIntoSpace, to launch the meal to dizzy new heights.
The pattie was launched from a site in Sheffield, and travelled over 123,000ft-high. An on-board camera filmed the tasty expedition, providing some stellar footage and data, as the meal landed in a field just outside Wragby at 12.18pm.
Words cannot express how much we adore this story.