CUTE VIDEO ALERT – adorable doggy visits First News HQ!
LOL Videos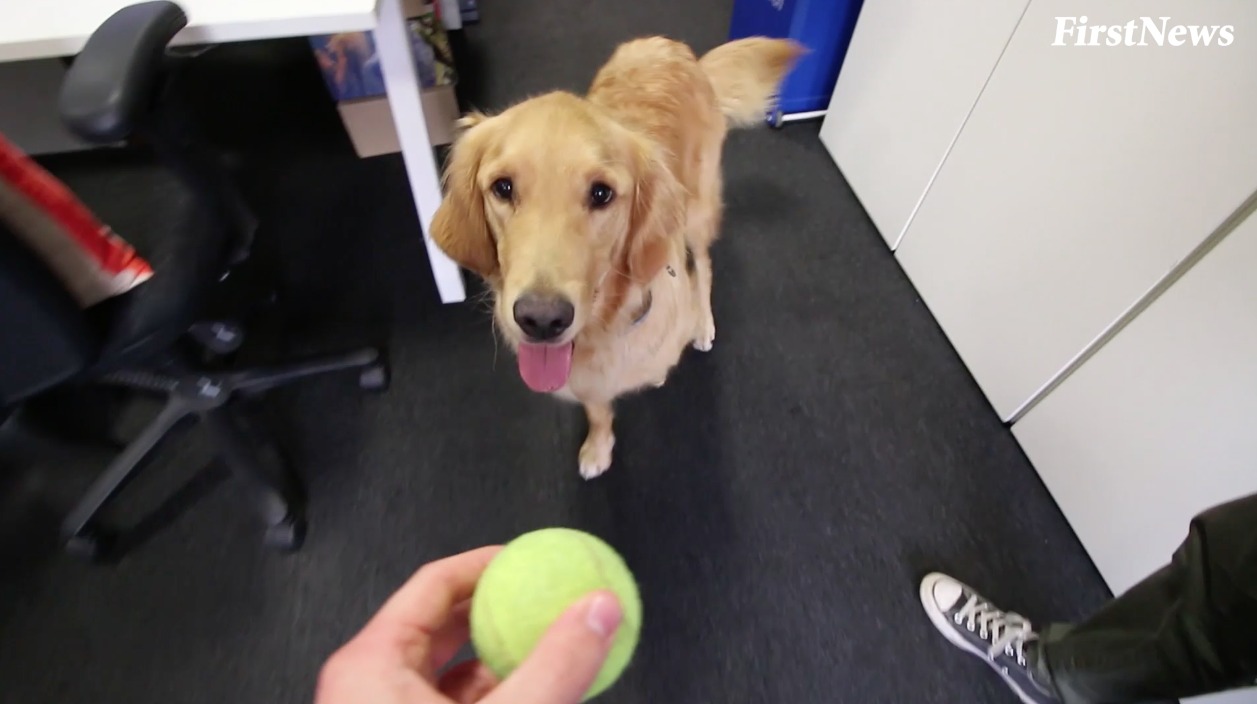 SOMETIMES cool things happen at First News HQ; cool things like dogs visiting us at our desks when we're supposed to be working. 
This adorable pup paid us a visit on National Dog Day, delivering a dose of puppy love, in celebration of the release of A Dog's Purpose on DVD.
Every dog may have his day, but honestly, we truly cannot express how much this pretty pooch made ours. We loved him so much, we even gave him our office ball.
And we loved that ball.
Based on the beloved bestselling novel by W. Bruce Cameron, A Dog's Purpose, from director Lasse Hallström, shares the soulful and surprising story of one devoted dog (voiced by Josh Gad) who finds the meaning of his own existence through the lives of the humans he teaches to laugh and love. 
If you're in need of more animal cuteness, you best click here.