Baby elephant celebrates her first birthday with a kickabout! ?
Animals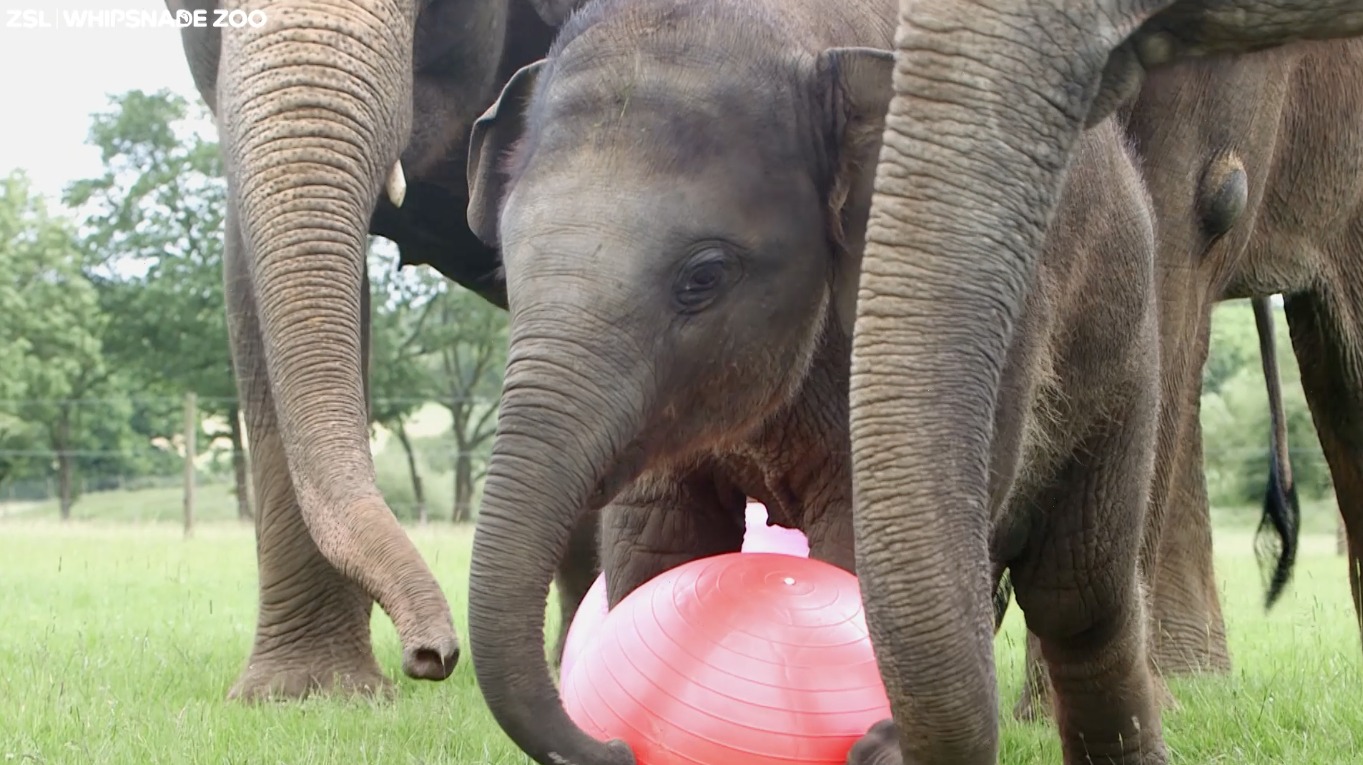 Zookeepers at ZSL Whipsnade Zoo treated a baby elephant to a set of new footballs to play with as the young pachyderm celebrated her first birthday at the UK's largest Zoo. CUTE 🙂
Baby Elizabeth, who turns one on Saturday 10 June, took a liking to using her trunk to 'dribble' an inflatable medicine ball around her 30-acre exhibit from an early age, leading zookeepers to choose the footballs as the perfect present for the youngest, and most energetic, member of the herd of nine Asian elephants.
More in Animals, LOL Videos