Isaac wants gang crime to stop in New York
My World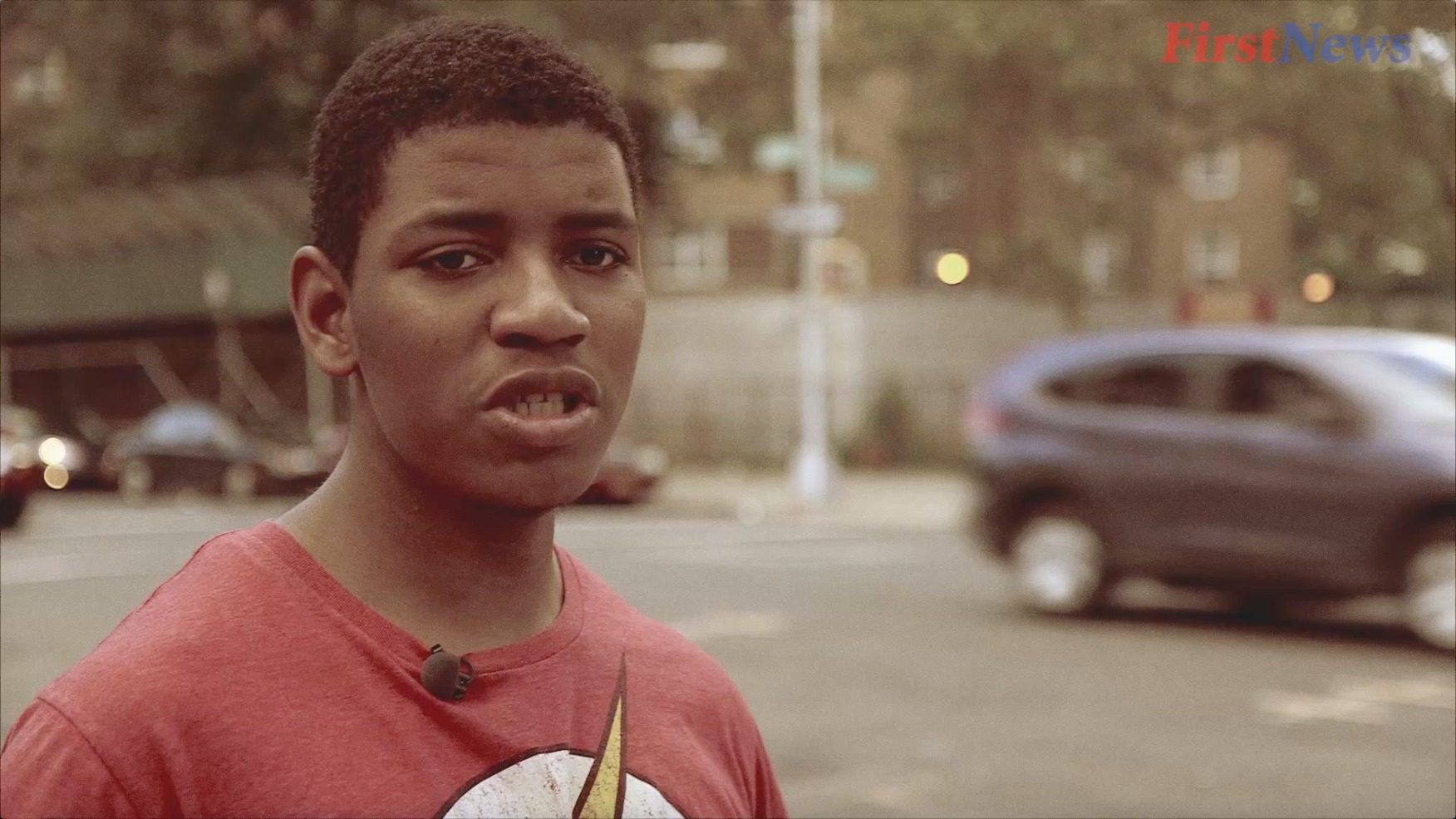 Teenager Isaac shows us round his neighbourhood – Brooklyn in New York, USA – and talks about the problem of gang crime and shootings there. He and his friends are trying to change things.
In New York City the police department are cracking down on crime and gangs.  More than 800 guns were seized in 6 months. Gun crime is dropping, but knife crime is on the rise
Issac's Story
Issac, who is 16, grew up in one of the most dangerous parts of New York City.  In this video he describes the violence that surrounds him on a daily basis.
"It's a kill or be killed mentality" he tell us, 'Every fifteen days there's a shooting.  I saw a seven year old with a gun.  I didn't tell anyone.  It's just life."
Issac says he has been a victim and perpetrator of violence throughout his young life, but he wants things to change.
Changing lives
Now, he is working with the charity YO S.O.S as they campaign to end the killings and woundings that happen every day.  Issac fronted a video for them to draw attention to the campaign.  He hopes his involvement in the project will change outcomes for him and those around him, helping him escape a cycle of violence:
"I am wedded to this neighbourhood, because I grew up here… but I want to get out as soon as possible, so I can come back and help.  I believe you can always change things'
To find out more America's problem with gun violence click here:
More in My World, United Kids Of America