WATCH: First Careers – a day in the life of a physio at Manchester City
Sport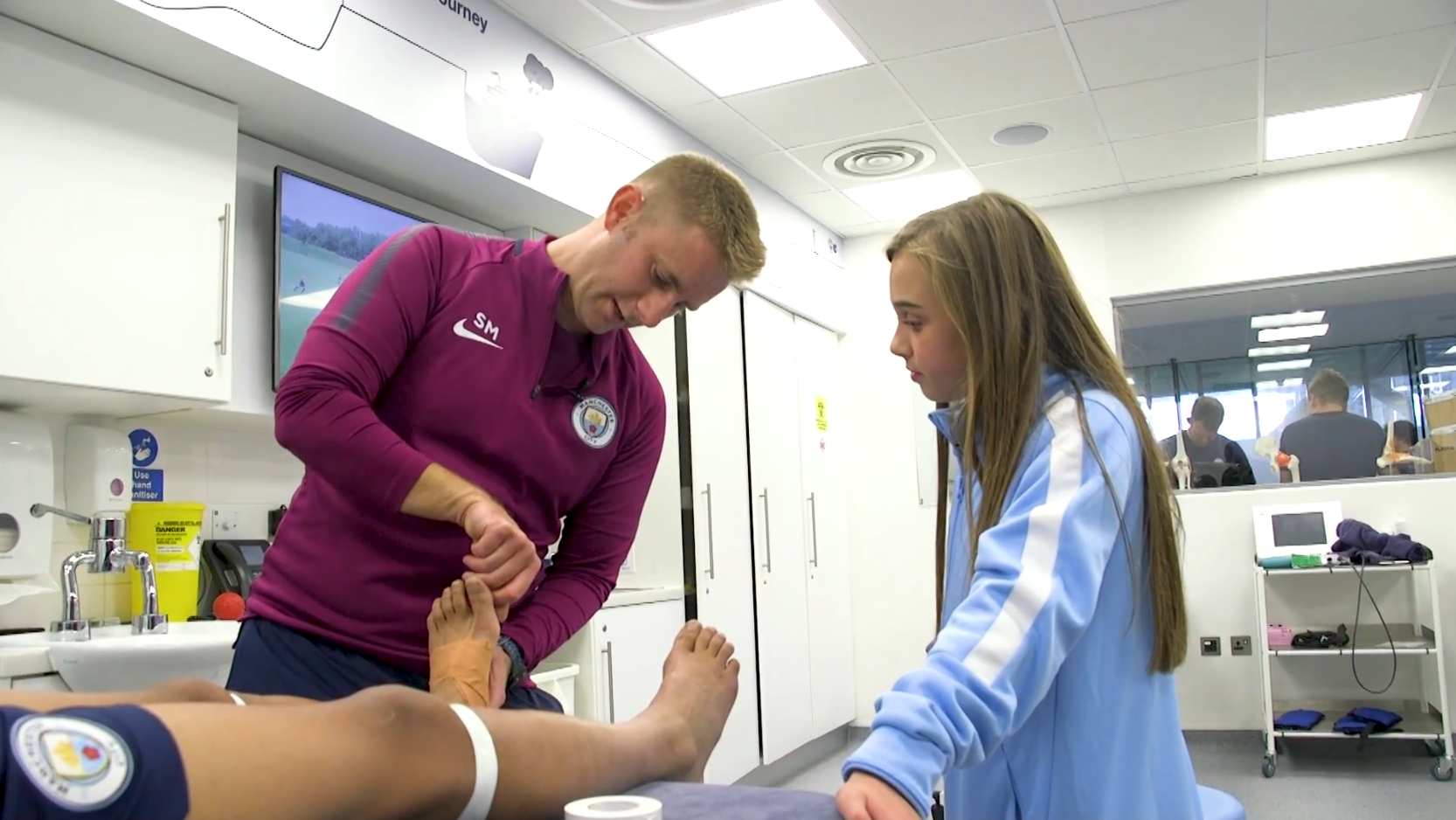 Sponsored feature:
In this First Careers film, we met a physio (short for physiotherapist) at Manchester City. But what does a physio do, and how do you qualify to be one? Watch the video to find out! We also had a chat with Nick Oakley, the academy physio at Manchester City, and you can read our interview with him below to find out more about a career as a physio.

What I do
I am lead physiotherapist for Manchester City's under-18s team.
How I got my job
I was already working in football when I saw the role advertised and it sounded great. I spent a lot of time researching the role, the academy and preparing for the interview process. It was thorough and intensive, and I was absolutely delighted to be successful.
What I love about my job
Guiding a young player through the injury process and back onto the pitch to a high level of performance is where I probably get the most satisfaction out of my role. As a sports physiotherapist, it is about creating an environment that optimises the healing process but also using the period away from training as an opportunity to develop other areas of their game; for example, physical attributes or tactical awareness.
What is difficult about my job
I find the most difficult aspect of the job is the extended periods away from family. I have developed strong working relationships with my team-mates at Manchester City and this makes the time away from home so much easier. They are all like an extended family.
What skills I need
I feel you need to have strong communication and interpersonal skills, and also an ability to adapt your style to deal with different ages of players. You need to be organised, time-efficient, and have the ability to adapt, as you may have to manage several injuries at the same time. I always think the best physiotherapists are the ones who connect with their patients, so having strong skills in managing people is important.
Where young people should start if they want to do the job, too
To practise as a physiotherapist, you need to study at university for three years in order to gain the necessary qualifications. I'd also say it helps to gain a bit of work experience before applying for jobs, to ensure you have some practical experience under your belt.
How do you think your job could change in the future?
Technology will continue to advance and I'd imagine there will be more advanced apps and software that will be designed to make our jobs much easier and more efficient.
See what Manchester City's physios do by watching the fascinating First Careers film above.
Want to find out about other jobs at Manchester City? There are plenty more films to see!
We also had an exclusive chat with club captain Steph Houghton!