WATCH: First Careers – working as a football coach at Manchester City
Sport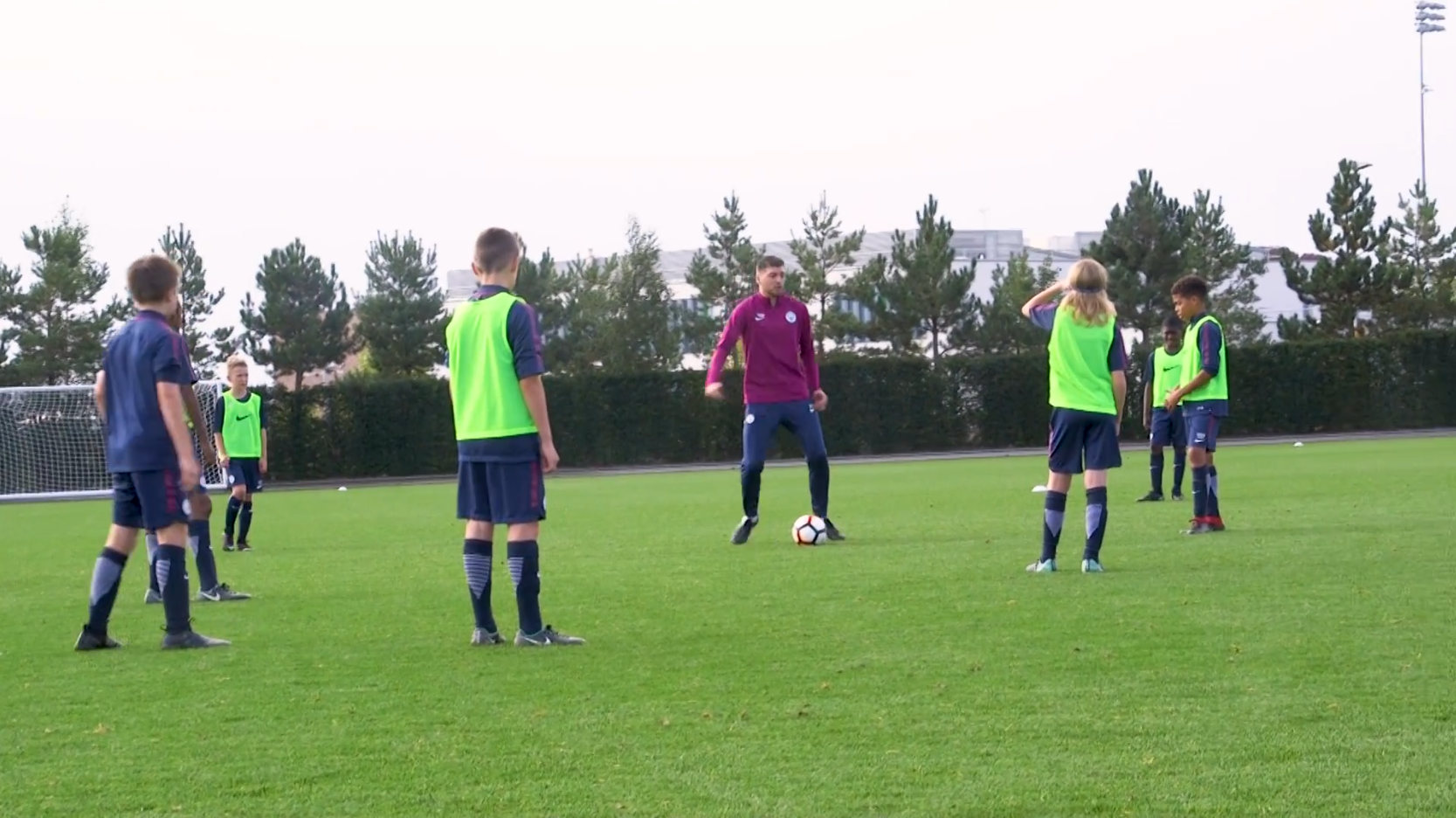 Sponsored feature:
For this First Careers film, we spent some time with a coach who is responsible for training the football superstars of the future! Our reporter got her boots on and joined the coaches at Manchester City, one of the biggest clubs in Europe. Football clubs are full of kids with raw talent, but it's the job of the coach to help that talent grow and teach their young players the knowledge and skills that they'll need if they want to turn professional. Danny Walker, the coach featured in our film, also gave us some more insight into his job, so check that out below.

What I do
I am the lead coach for Manchester City under-14s.
How I got my job
I started out coaching Manchester City's under-6 team and I've been working with the different age ranges ever since.
What I love about my job
I love my job because I just love football. I also think having the chance to develop and shape many young players to become the best version of themselves, on and off the pitch, is a privilege.
What is difficult about my job
Every opponent we face is different and brings new challenges, so we always need to be ready to be flexible and adapt.
What skills I need
1. Enthusiasm
2. Good communication
3. Punctuality
4. Passion
Where young people should start if they want to do the job, too
There are many different places to start. A great place to begin would be to check out your local FA and see what opportunities they have to do your coaching badges. Also, start volunteering at your local grassroots football club.
How do you think your job could change in the future?
Coaching is getting more advanced in terms of technology, recording and reviewing. In the future, I can see more and more technology being introduced.
See Danny at work with Manchester City's young players in the ace First Careers film above!
We also found out more about other roles at Manchester City, including a physio and the club photographer. We also had an amazing chat with club captain and all-round legend Steph Houghton!