Check out the UK's only koala joey ??
Animals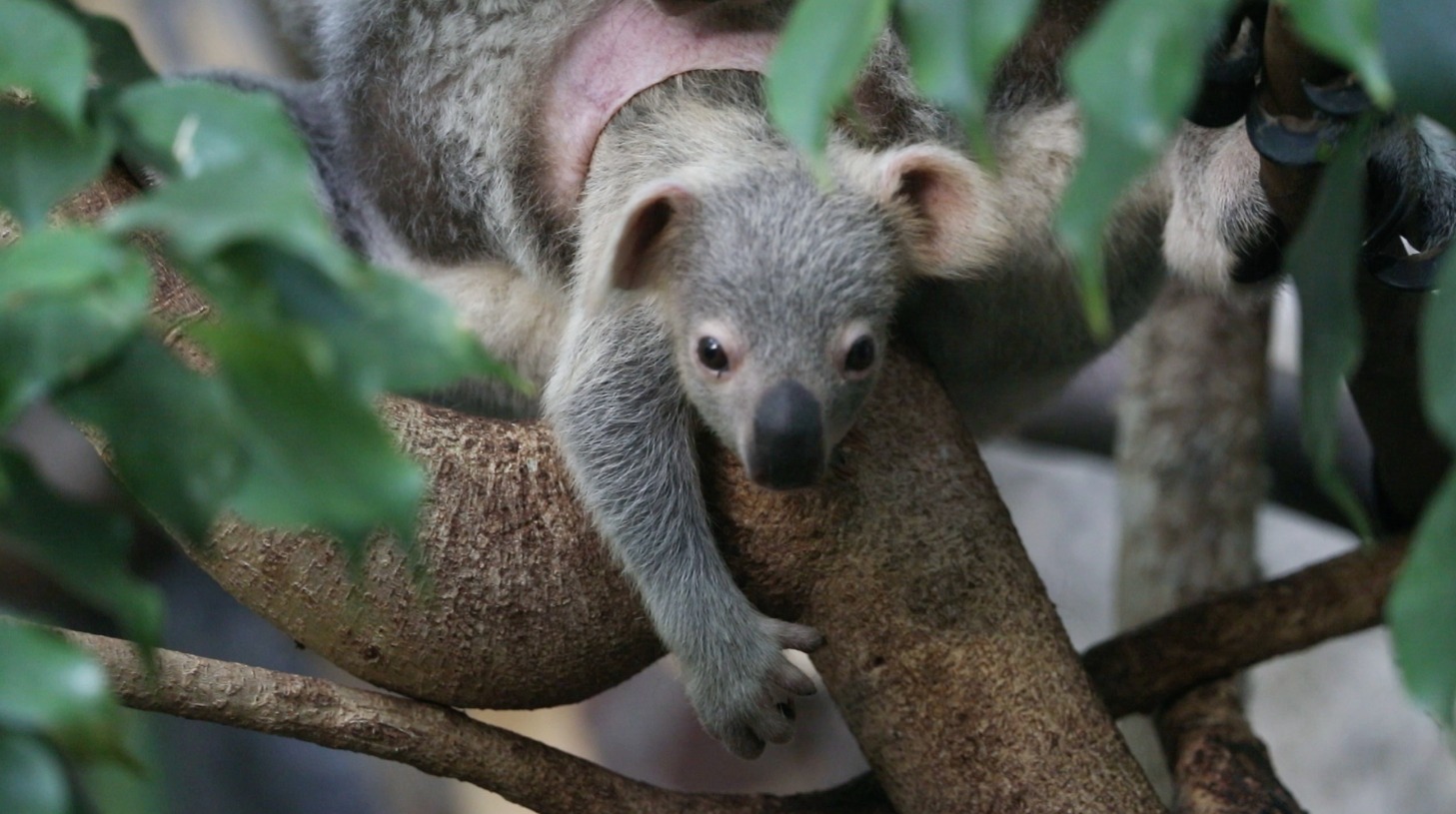 EARLIER in the year, RZSS Edinburgh Zoo keepers announced the birth of a koala joey in Koala Territory, and now the newest resident is starting to emerge and delight visitors who are lucky enough to catch a glimpse.
Born on 31 January to mum Alinga and father Goonaroo, the new arrival to the UK's only group of koala's was still curled up inside mum's pouch until very recently; however, the joey is growing fast and was photographed as it ventured out of the pouch for the first time this week.
Lorna Hughes, Team Leader for koalas at RZSS Edinburgh Zoo, said "We are really happy that the joey has started to fully emerge. At seven months old the joey is almost too big to fit inside mother's pouch, which means it will now be venturing outside more regularly. Soon it will begin riding on Alinga's back until it becomes independent at around 12 months. Soon we will be able to begin weighing the new addition and determine its sex so we can name it."
Alinga will carry the joey around on her back until it is around twelve months old.
Koalas are native to eastern Australia and are currently classified as vulnerable. The main threats facing koala populations are habitat loss, wildfires and climate change.
Want more cuteness? Of course you do! Click here for more animal news.