The annual weigh in at London Zoo has happened, so prepare for cuteness
Animals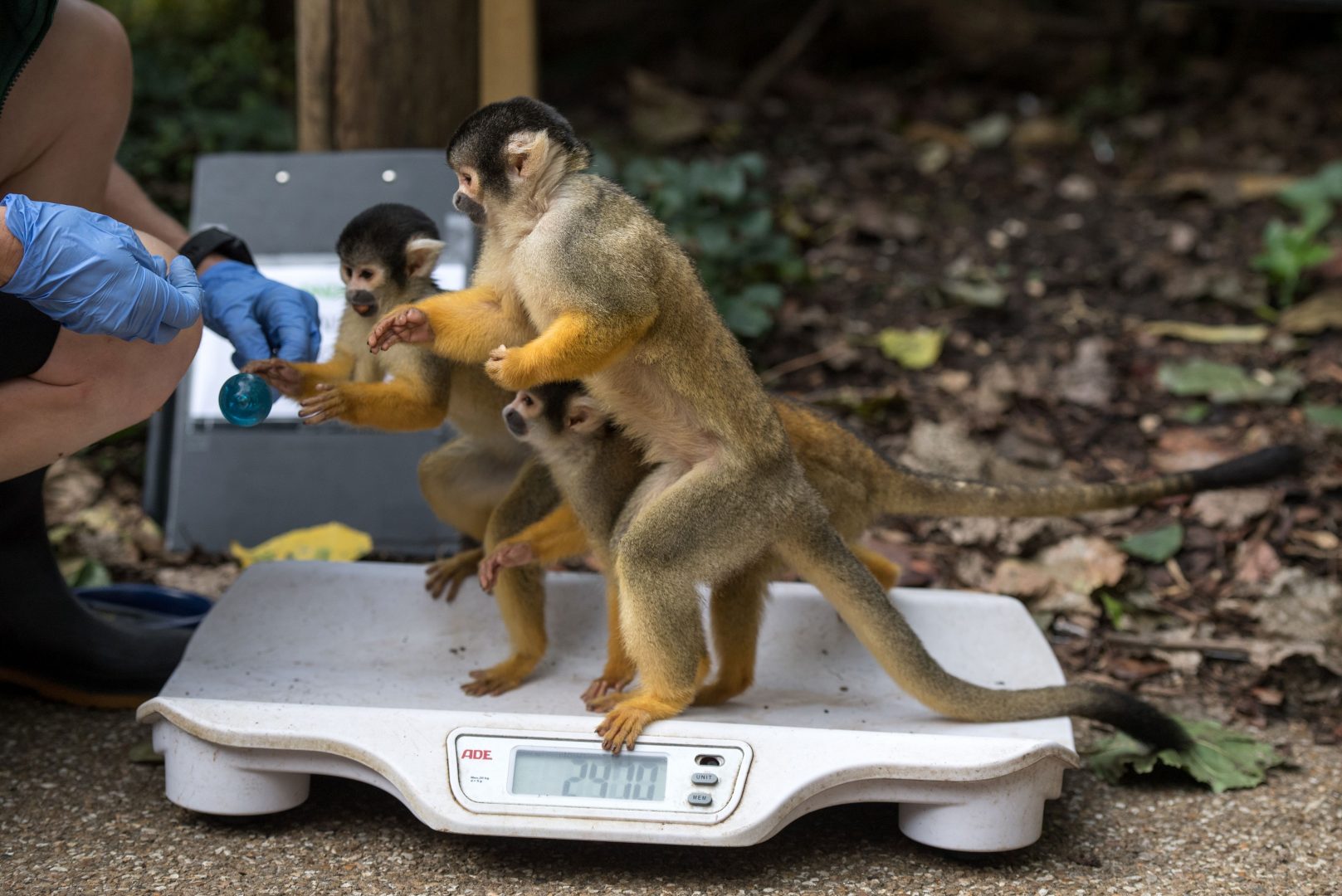 The weight is over… penguin chicks, squirrel monkeys and gorillas are just some of the creatures who had their vital statistics recorded at ZSL London Zoo's 2017 annual weigh-in on Thursday 24 August.
With more than 20,000 animals in their care, ZSL London Zoo's keepers spend hours throughout the year recording the heights and weights of all the animals, information which helps them to monitor their health and well-being.
The annual weigh-in is an opportunity for keepers at ZSL London Zoo to make sure the information they've recorded is up-to-date and accurate – each measurement is then added to the Zoological Information Management System (ZIMS), a database shared with zoos all over the world that helps zookeepers to compare important information on thousands of endangered species. 
ZSL's zoological manager, Mark Habben said: "We have to know the vital statistics of every animal at the Zoo – however big or small.
"It helps us to ensure that every animal we look after is healthy, eating well, and growing at the rate it should – weight is a particularly important indicator of health, and we can even detect pregnancies through a growing waist line!
"By sharing information with other zoos and conservationists worldwide, we can all use this knowledge to better care for the endangered species we're striving to protect."
With different personalities and temperaments to take into account, zookeepers used ingenious tactics to entice the animals to stand up and be measured; 'tricking' penguins into walking over scales as they lined up for their morning feed and hanging breakfast from up high to encourage the lions to reach up to their full height.
Monitoring the animals' general well-being and identifying possible pregnancies is also important as many of the species at ZSL London Zoo are endangered and part of international breeding programmes.
Want more cuteness? Of course you do! Click here for more animal news.