Poop the poo emoji ? and Flamenca the dancer emoji? appear in this brand new EMOJI MOVIE clip!
LOL Videos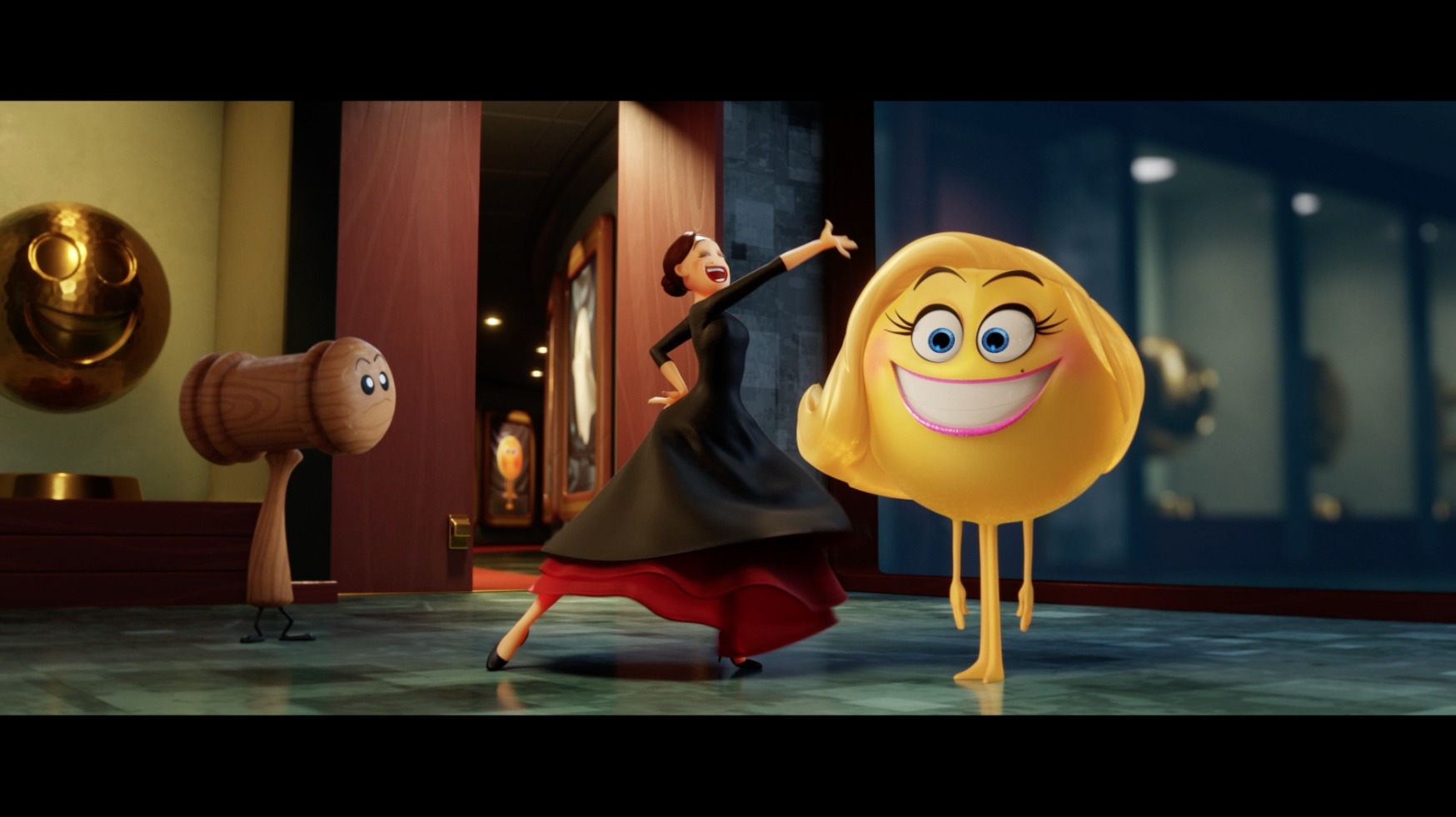 What did you think of this clip? Comment with emojis below to let us know!
CLICK HERE to watch other clips from THE EMOJI MOVIE.
THE EMOJI MOVIE unlocks the never-before-seen secret world inside your smartphone. Hidden within the messaging app is Textopolis, a bustling city where all your favourite emojis live, hoping to be selected by the phone's user. In this world, each emoji has only one facial expression – except for Gene (T.J. Miller), an emoji who was born without a filter and is bursting with multiple expressions. Determined to become "normal" like the other emojis, Gene enlists the help of his handy best friend Hi-5 (James Corden) and the notorious code breaker emoji Jailbreak (Anna Faris). Together, they embark on an epic "app-venture" through the apps on the phone, each its own wild and fun world, to find the Code that will fix Gene. But when a greater danger threatens the phone, the fate of all emojis depends on these three unlikely friends who must save their world before it's deleted forever.
Catch THE EMOJI MOVIE in UK cinemas from 4 August.
Learn more about THE EMOJI MOVIE in this week's issue of First News (Friday 28 July – Thursday 3 August). Learn more about our newspaper by clicking here.