England football captains make child safety video
Investigates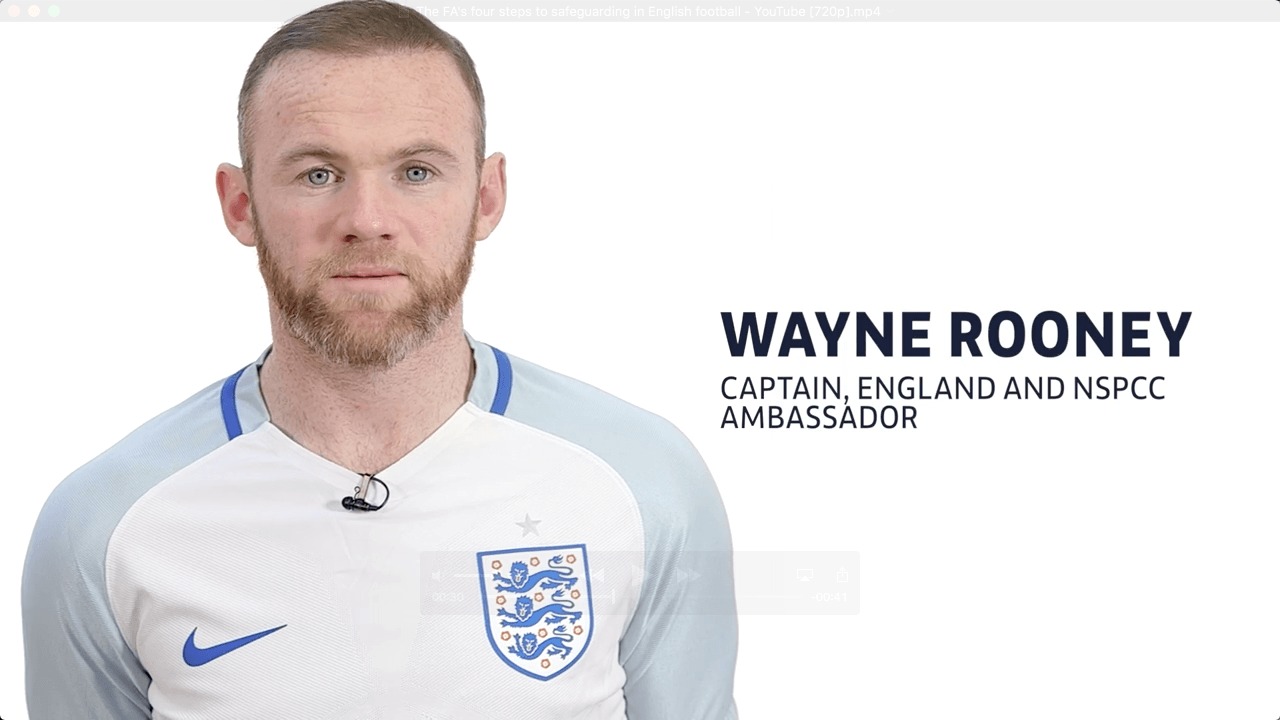 Captains of three England football teams have taken part in a film about how to keep children safe in the sport.
The video for the NSPCC and the FA explains how children and parents can speak up if they're worried about the behaviour of adults working in football. You can watch the video above.
The men's, women's and cerebral palsy team captains – Wayne Rooney, Steph Houghton and Jack Rutter – are all in the film. The film has been made because adults have been speaking out about abuse they suffered at football clubs many years ago when they were children.
The video outlines the four "key steps" the FA says its 8,500 safeguarding officers are carrying out now to keep children safe in football today. These include checks to make sure all adults in football are safe to work with young people and that they have had suitable safeguarding training.
They are also making sure that concerns from both children and adults are listened to. Wayne Rooney says: "If you're a young boy or girl and you're upset, hurt or scared with the way someone behaves with you, please let someone you trust know now."
Ex-England captain Alan Shearer who, like Rooney, is an ambassador for the children's charity NSPCC, said he understood "the pain and lasting damage abuse can cause".
The Match of the Day star added: "I have nothing but huge respect and admiration for all the players who are now coming forward, bravely breaking years of silence in a bid to help others."
He said the FA had "acted swiftly" and urged any victims to come forward and contact an NSPCC helpline set up especially for this – 0800 023 2642. "It is okay to speak out, there is help available and you don't need to suffer in silence any more," he added.